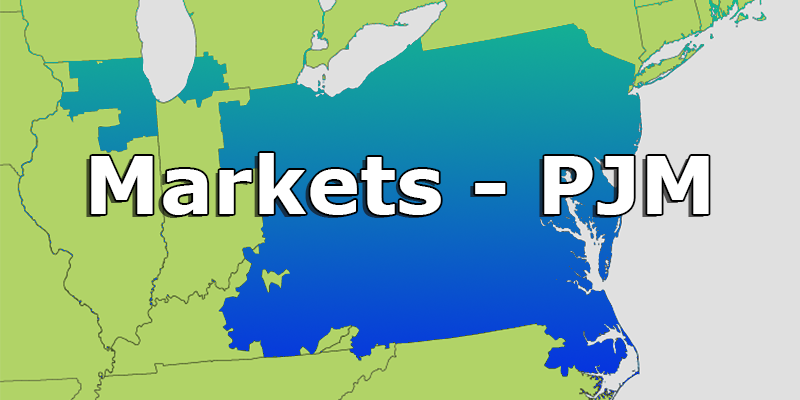 In July 2021, the Federal Energy Regulatory Commission (FERC) unanimously voted to approve an Advanced Notice of Proposed Rulemaking (ANOPR), allowing the public to provide comments and recommendations on how the commission can best improve transmission planning, cost allocation, and interconnection process. Responses were due back in mid-October. With the future generation mix shifting toward more renewable energy, FERC is considering requiring transmission providers to identify geographic regions that expect high renewable development and prioritize transmission planning appropriately. PJM, Amazon, and the Department of Energy (DOE) were among the respondents, recommending a more forward-looking planning process.
The Biden Administration's goal for the U.S. is to reach 100% clean electricity by 2035. And based on a study from Princeton University, reaching a carbon-neutral economy by 2050 would require high-voltage transmission capacity to grow 60% by 2030, and triple by 2050. To reach those goals, FERC will need to improve renewable generation's ability to access the transmission grid and overall transmission planning efficiency.
The PJM Interconnection, which serves the largest consumer load in the U.S., recommends that FERC require Regional Transmission Organizations (RTO) and non-RTO regions to create long-term transmission plans that highlight resiliency and customer-identified needs. These considerations include climate change and extreme weather events, the ability to withstand disruptive events such as cyberattacks and physical attacks, and accommodating the transition to renewable energy resources.
Amazon, the world's largest corporate purchaser of renewable energy, urged FERC to take into consideration a broader array of transmission needs, including those that result from direct corporate renewable purchases, as well as corporate and state renewable energy goals. Overall, Amazon believes the FERC should create a planning and cost allocation plan that recognizes the benefits of avoided carbon emissions and sustainability, while also meeting public policy and corporate goals.
In their response to the ANOPR, the DOE highlighted how the rapidly changing generation mix, the ongoing changes to consumer behavior and preferences for clean energy, electrification, and more, have created new challenges for the nation's transmission system. The DOE recommended that FERC implement 30-year transmission plans that address all of the above.
Proactive grid planning could help the U.S. increase transmission capacity and lead to faster implementation and optimization of renewable resources. While it will likely take several years for new FERC transmission policies to take effect, they are expected to begin laying out final rules in 2022.