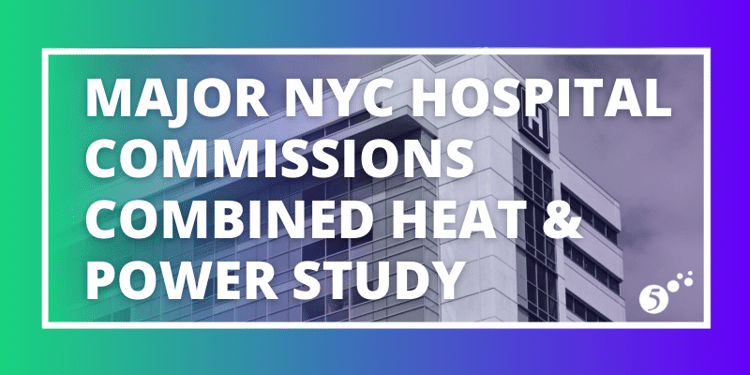 One of NYC's largest and most renowned hospital systems was considering a Combined Heat and Power (CHP) plant to increase reliability and safeguard against rising electric costs. 5 was hired to conduct a feasibility study to determine the economic viability of a co-generation system for the hospital's main facility. Hospitals and healthcare systems are often ideal candidates for CHP systems because of their continued demand for both heat and electricity.
The analysts at 5 first established a baseline of energy usage costs based on existing load characteristics and historical operating profiles. Simulations were developed which modeled future energy costs based on technical and fundamental market analyses. These models also considered extreme market movements, maintenance downtime, output power, parasitic loads, boiler efficiency, and power plant degradation. The resulting life cycle cost analysis determined the Net Present Value and Internal Rate of Return for this CHP project.
The results of this analysis were delivered on time and ahead of schedule. Both facilities and finance executives for this healthcare system were convinced of the efficacy of this CHP project and decided to move forward with its development based on 5's analysis and recommendations. This new CHP system will not only increase the hospital's reliability and resiliency, but it will also reduce its electricity costs which can be redirected to improve patient care.