Irving, TX - January 11, 2019
For the second consecutive year, energy advisory firm 5 was selected by Entrepreneur magazine for its 4th annual Entrepreneur 360™ list.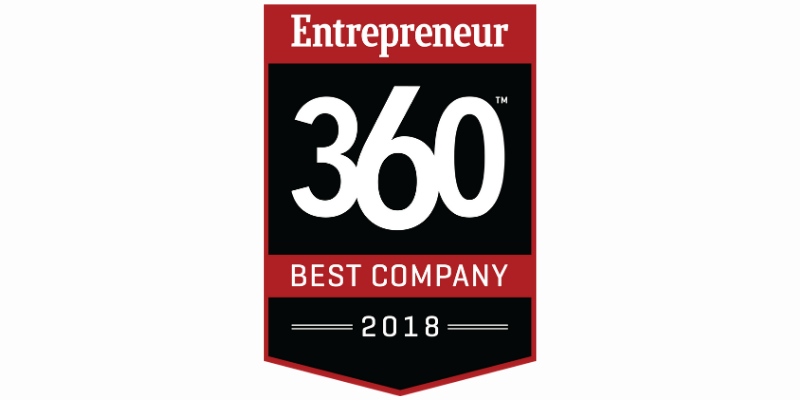 Entrepreneur conducts a national search each year to identify the most entrepreneurial companies in the U.S. based on their ability to balance impact, innovation, growth, leadership and value. According to Entrepreneur Editor-in-Chief Jason Feifer, companies that make the list "have pushed boundaries with their innovative ideas, fostered strong company cultures, impacted their communities for the better, and increased their brand awareness."
2019 marks the start of 5's 8th year in business, transforming the way businesses and governmental entities plan for, purchase and manage their energy. "This prestigious recognition from Entrepreneur is especially gratifying because it acknowledges all aspects of our company's performance and operations, from achieving record revenues, to deploying innovative technologies for our clients, to espousing a best-in-class corporate culture," says Chief Executive Officer Brian Hayduk.
This announcement continues 5's regional and national recognition for its business successes and employee-centric culture:
• Inc. 5000 Fastest Growing Company List, Inc. – 2016, 2017, 2018
• Best Workplace in America, Inc. – 2017, 2018
• Best Company to Work for in Texas, Texas Monthly – 2016, 2017, 2018, 2019
• Best Small Workplace in America, Fortune – 2016, 2017
• Fastest Growing Aggie-Owned Companies, Texas A&M University – 2017, 2018
"Every one of our awards – and each of our accomplishments – are directly attributable to the team we have built," said Chief Culture Officer Jeff Schiefelbein. "When you are all rowing in the same direction toward a common goal, you become an unstoppable force."