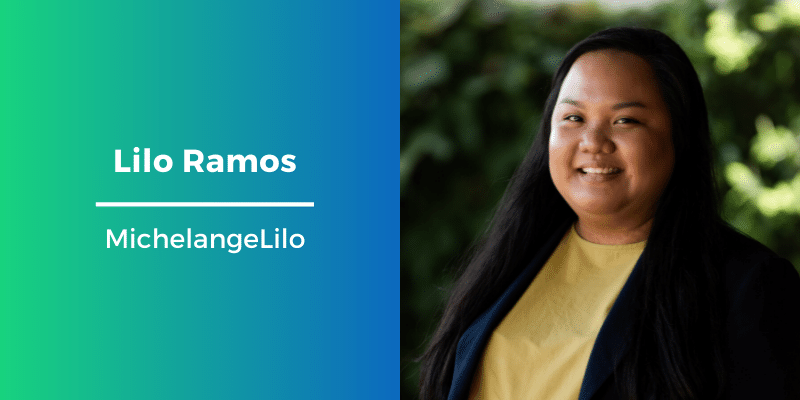 Luziel "Lilo" Ramos was born in Manila, Philippines and raised in Muntinlupa City, which is a suburb of that city. Her family permanently relocated to the Dallas-Fort Worth (DFW) area in 2007. She got the nickname Lilo in middle school when one of her classmates mentioned that she looked like the fictional character Lilo from the Disney movie Lilo and Stitch. From then on, she has been known as Lilo.
Lilo graduated from Timber Creek High School in Keller, Texas. After graduation, she took a year off and worked for Walmart where she started off as a regular production employee and eventually moved up as a Human Resources clerk. At the same time, she was also taking classes at the Tarrant County Community College (TCC). After completing basic coursework at TCC, she transferred to the University of Texas at Dallas (UTD) where she graduated with a BS in Marketing. Lilo loves learning new things and always wanted to pursue a dynamic career in marketing with a lot of room for growth and learning.
While Lilo started at 5 as a marketing intern the summer before her graduation, her first connection with the company was in a class she took at UTD where 5 was used for a case study. Although fictional, the case study used real names of the 5ers that she personally got to know as a summer intern and full-time 5er.
Today Lilo's "official" title at 5 is MichelangeLilo, inspired by the artist and not the Ninja Turtle. Lilo creates meaningful visuals and graphics that stay true to 5's voice and message. She is responsible for leveraging 5's award-winning culture and industry-leading technology through digital marketing, project management, and the ongoing support of our energy advisory team. She was also instrumental in the development and launch of 5's new website.
When she's not creating visuals and graphics for 5, Lilo is taking photos of the streets of the DFW area or of friends and family. She loves karaoke, watching anime, listening to K-pop, trying new food, and hanging out with friends and family. Lilo lives in Dallas, Texas with her 10 plant babies (and counting).
Lilo's Why: "5 has provided me an environment where I can continue to challenge myself to learn and grow professionally and personally. I am surrounded by great people who have fostered a culture where everyone is heard, respected, trusted, and cared for. It makes me very proud and honored to be a 5er."
Connect with Lilo on LinkedIn.