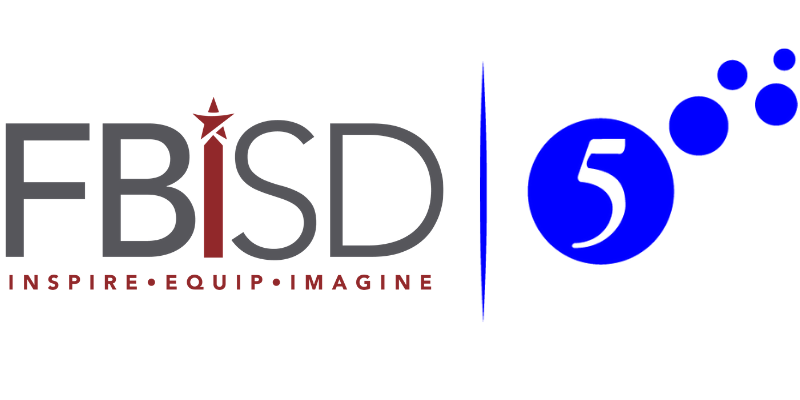 Sugar Land, TX - September 10, 2019
Fort Bend Independent School District (FBISD) has powered its way to significant energy cost reductions and a cleaner energy future by executing a new 100% renewable electricity agreement, facilitated through a new partnership with energy advisory firm 5.
"As the eighth-largest school district in Texas in the fastest-growing county in the region, we wanted to better manage one of our largest line-item costs, specifically electricity," said FBISD Chief Operations Officer Oscar Perez. "With 80 campuses, you can only imagine what we were spending to heat, cool, light and operate facilities for our 76,000 students and 11,000 employees," he added.
The 5 team began working with Fort Bend ISD in late 2018 on several fronts, including an evaluation of their energy procurement process and an in-depth analysis of operational efficiencies that would reduce costs for the district. "We always want to be highly responsible stewards of taxpayer dollars, so if we could find ways to cut costs without impacting our students' education or quality of experience, that would be a win-win for us," Perez said.
Through 5's in-depth market analysis and competitive bidding process, FBISD selected Reliant, an NRG Energy company, as the winning supplier, securing a 10-year, 100% renewable power contract at an attractive rate. The resulting $7 million cost reduction will go a long way in a growing district. "To help a client like FBISD to significantly reduce costs, but also honor their ethos around – and commitment to – energy sustainability is incredibly gratifying," said Chris Watson, Senior Energy Advisor for 5. "Having a supplier like Reliant and its Business Solutions team that can work with the client to achieve its goals also added tremendous value," he added.
"Working with like-minded partners like 5 to deliver clean, affordable electricity solutions that meet the fiscal needs of our customers is always rewarding," said Robert Gaudette, Senior Vice President, Business Solutions at NRG. "The NRG Renewable Select plan, provided by Reliant, gives FBISD control over its energy spend in a way that reflects its dedication to sustainability and benefits the district's long-term growth plans."
"The demands of a fast-growing school district are very real," said Perez. "We will add new elementary schools and a new high school in the coming years, and we need to be prepared from an infrastructure perspective to handle that growth responsibly and cost-effectively. 5 is helping us do just that."
As part of its work with Fort Bend ISD, one of over 100 government entities that 5 represents in Texas, 5's team will continue to provide market intelligence, account management services, and on-going analysis and training for facilities staff on how to reduce expenditures on the utility side of the district's bills.
About Fort Bend ISD
Fort Bend ISD is located in Fort Bend County, one of the fastest-growing counties in the nation, and is the largest employer in the county with more than 11,000 employees (including part-time and substitutes). The District serves more than 76,000 students, from PreK through 12th grade, who represent various nationalities and ethnicities from around the world. FBISD currently has 80 campuses: 11 high schools, 15 middle schools, 50 elementary campuses and four unique specialized schools to address the academic and vocational interests of students.
For more information, please visit www.fortbendisd.com