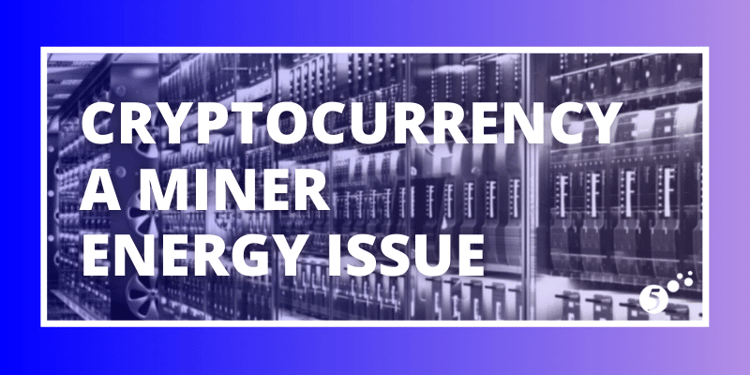 Aluminum manufacturers are among the most energy-intensive industries in the world. In 2010, the process used by smelters to refine primary aluminum from bauxite ore consumed approximately 3% of the entire world's electricity supply. The vast amounts of energy used in this process have driven many aluminum manufacturers to locate their plants in parts of the world where bauxite is plentiful and electricity is relatively inexpensive. Today, there is a new energy-intensive industry that is driving demand for more electricity supplies: cryptocurrencies. According to the Cambridge Center for Alternative Finance, Bitcoin alone, one of the most well-known cryptocurrencies, uses 110 Terawatt-hours of electricity annually, or 0.55% of global electricity supplies. The fact that cryptocurrencies can use more electricity than some small nations has motivated companies that mine Bitcoin to find host locations where electricity is reliable, plentiful, and inexpensive. Bitcoin, Ethereum, Dogecoin, and others have used record amounts of electricity this year, raising concerns around the amount of energy these monetary systems use and the amount of carbon used to supply their facilities.

Many ask why cryptocurrencies use so much electricity. The answer lies in the fact that they operate 24 hours per day and use considerable amounts of computational and processing power to complete an electronic transaction. In this business, those with the fastest and most efficient computers are the ones rewarded and compensated. CNET reports that a single cryptomining rig with three Graphics Processing Units (GPUs) can use up to 1,000 watts of electricity, which is the equivalent to what is used by an average household microwave. Some of the largest cryptomining facilities have hundreds and thousands of mining rigs that draw significant amounts of electricity from the grid. One of Bitcoin's largest facilities in Kazakhstan has 50,000 rigs and uses enough electricity to power 180,000 homes. These massive facilities also require a substantial amount of cooling to offset the heat that is generated from the mining rigs. The energy demands associated with cryptocurrencies have forced businesses that mine Bitcoin to find unique sources for electricity since the existing transmission and distribution infrastructure may not be sufficient to meet the facility's needs. In the case of the operation in Kazakhstan, electricity is supplied directly from a coal-fired power plant.

Recently, North America, and especially the US, has become the most attractive cryptocurrency location. China's crackdown on companies that mine Bitcoin has forced cryptominers to look for new places to host their facilities. According to CNBC, as of April 2020, the US is the second-largest mining location in the world and accounts for 17% of global Bitcoin miners, an increase of 151% since September 2020. Relocating and building new facilities in the US is attractive for many cryptominers because of attractive capital markets, political stability, and private property protections. It also helps that the US has some of the lowest electricity prices in the world in addition to an expanding portfolio of renewable power projects. Cryptocurrency mining is a low-margin business and often energy is the only variable cost. These are some of the factors that have made the US the latest cryptocurrency hub.

While the US may be at the forefront of the latest cryptocurrency expansion, there are several energy-related issues that need to be carefully considered. The rules and regulations for buying electricity vary in each state and sometimes even within a state. In Texas, for example, electricity prices in some parts of the state are deregulated and established by market conditions while others are regulated and set by a utility tariff. The electricity infrastructure in many parts of the US also needs to be upgraded. Cryptominers looking to build new locations are often surprised to learn that existing transmission lines and substations cannot accommodate the additional demand on the grid that their facilities require. This has forced some miners to seek out innovative solutions. For example, TerraWulf, a cryptomining company, recently entered into a joint venture with Talen Energy to create 300 MWs of low-carbon mining capacity through a direct connection to the Susquehanna nuclear power station in Berwick, PA.

In the late 19th century, the Pittsburg Reduction Company, an aluminum manufacturer, opened a facility near Niagara Falls because of its access to cheap hydroelectricity. In 1907, they changed their name to the Aluminum Company of America (Alcoa). Today, a very different form of mining has emerged as one of the world's largest users of electric power. While no one ever doubted the need for aluminum, some question the morality and need for the massive amounts of energy required to support a new monetary system that uses as much electricity as Argentina. Regardless of one's stance on cryptocurrency, its proliferation will certainly drive innovation for new sources of electricity and much-needed infrastructure improvements in the US and throughout the world.