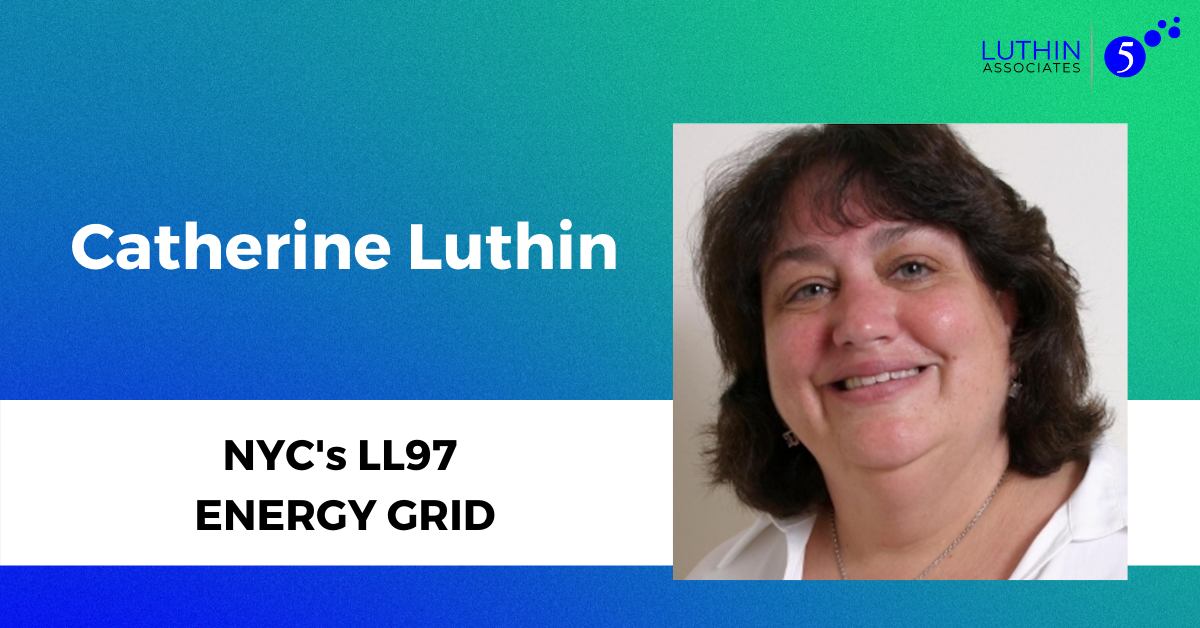 Allenhurst, NJ - July 2, 2020
Catherine Luthin, President of Luthin Associates, has been appointed to serve on a working group that will advise the City of New York on the implementation of Local Law 97 of 2019 (LL97). LL97 is the centerpiece of the city's Climate Mobilization Act which seeks to limit carbon emissions from existing buildings. This legislation impacts over 57,000 buildings across the city with the goal of reducing building-based carbon emissions by 40% by 2030 using 2005 and the baseline year. As part of Mayor de Blasio's Green New Deal, the passage of LL97 is an unprecedented commitment to increase the sustainability of buildings in New York City.
To help meet these goals, LL97 calls for working groups and an advisory board to provide advice and recommendations to the Commissioner of the Department of Buildings and to the Mayor's Office of Long Term Planning and Sustainability on the implementation of this legislation. Specifically, Ms. Luthin will serve on the Energy Grid working group, which will focus on the ways in which buildings will have to store energy and shift load as electricity from more renewable sources is brought into New York City. This working group will also examine and provide direction on issues related to distributed generation, energy storage, RECs, carbon trading, and the calculation of the emissions and energy coefficients for various fuels used in buildings.
Ms. Luthin brings over 30 years of energy experience to this working group. Her leadership and expertise have helped sparked change in the energy industry in New York for several decades. Prior to this working group, she served on Mayor Michael Bloomberg's Energy Policy Task Force for all three terms of his administration. Ms. Luthin has also received numerous awards and distinctions throughout her career. Most recently, she was recognized as a fellow by the Association of Energy Engineers and as "Energy Service Professional of the Year" for the State of New York.