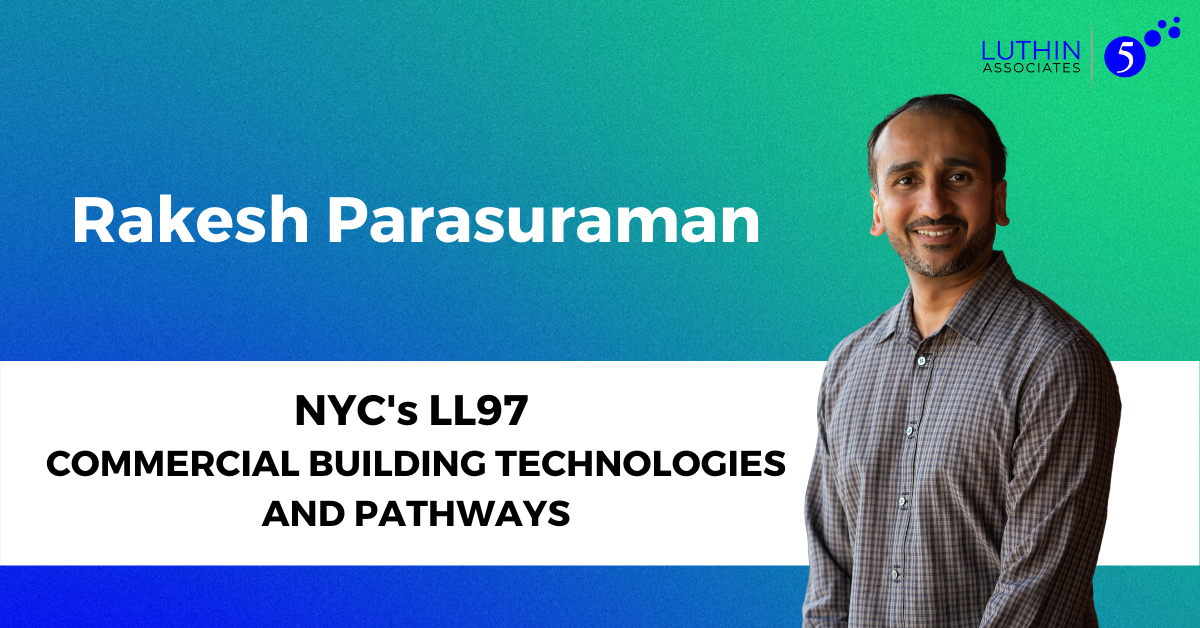 Allenhurst, NJ - July 2, 2020
Rakesh Parasuraman, Vice President of Luthin Associates, has been appointed to serve on a working group that will advise the City of New York on the implementation of Local Law 97 of 2019 (LL97). LL97 is the centerpiece of the city's Climate Mobilization Act which seeks to limit carbon emissions from existing buildings. This legislation impacts over 57,000 buildings across the city with the goal of reducing building-based carbon emissions by 40% by 2030 using 2005 as the baseline year. As part of Mayor de Blasio's Green New Deal, the passage of LL97 is an unprecedented commitment to increase the sustainability of buildings in New York City.
To help meet these goals, LL97 calls for Working Groups and an Advisory Board to provide advice and recommendations to the Commissioner of the Department of Buildings and to the Mayor's Office of Long Term Planning and Sustainability on the implementation of this legislation. Specifically, Mr. Parasuraman will serve on the Commercial Building Technologies and Pathways Working Group, which will focus on LL97 impacts on tenant/owner structures, building typology, and building electrification.
Mr. Parasuraman joins the Working Group with 17 years of industry experience as a part of Luthin Associates, where he has helped public and private sector clients throughout the Tri-State area to develop, analyze and implement proactive energy strategies that improve operating efficiencies, reduce energy expenses and integrate renewable energy solutions. Mr. Parasuraman has bachelor's Degree in Mechanical Engineering from the University of Mumbai and an MBA in Finance and Marketing from SUNY Buffalo.