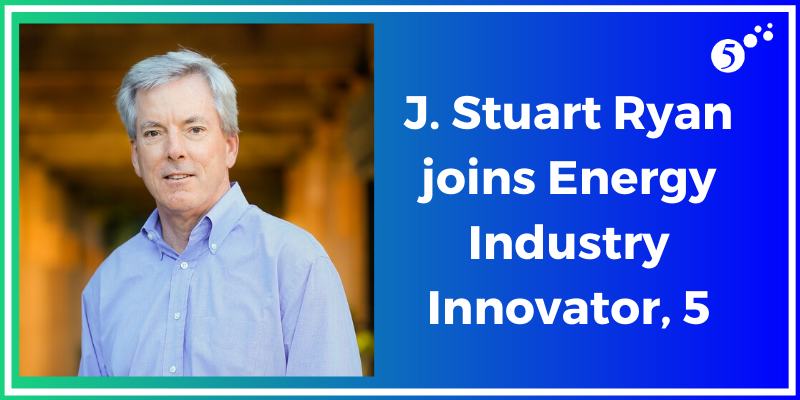 Irving, TX - May 5, 2016
J. Stuart Ryan recently joined 5 as an advisor and investor in the firm. Mr. Ryan has a long and distinguished career in the global energy industry, including time at The AES Corporation where he served as President of AES Pacific, Chairman of AES Gener and Indianapolis Power & Light as well as Chief Operating Officer of AES. While at AES, Mr. Ryan pioneered the company's move into the retail electricity market with the purchase of New Energy Ventures (today's Constellation Energy), quickly turning NewEnergy into the largest deregulated electricity retailer in North America. Mr. Ryan also previously served as Chairman of Calpine Corporation, one of the nation's leading owners and operators of independent generation facilities. He is the founding owner and President of Rydout, LLC, a private firm focused on energy and power investments.
"The investment from Mr. Ryan will allow us to accelerate a model that is transforming the energy advisory space, but more importantly his advice and guidance will be invaluable as we expand 5's reach and services," said Brian Hayduk, 5's Chief Executive Officer.