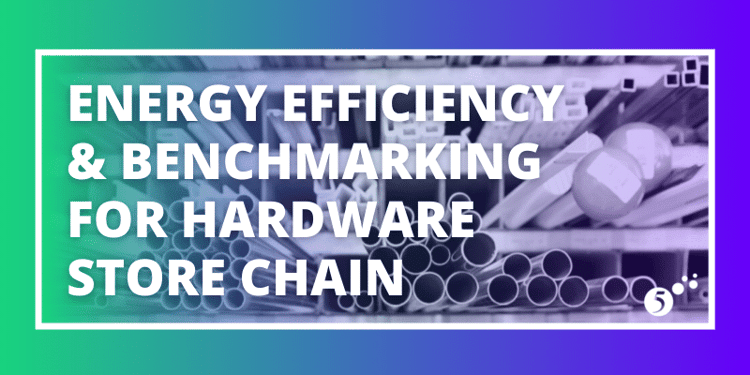 After conducting a benchmarking study for a chain of hardware stores, 5 found that one of the client's locations used considerably more energy per square foot than any of their other stores.
5 partnered with an energy efficiency design/build engineering firm to conduct an on-site assessment (ASHRAE Level 2 audit) which highlighted significant energy efficiency opportunities in both lighting and air conditioning. The resulting design improvements addressed airflow deficiencies, end-of-life equipment issues, right-sized the equipment, and improved lighting efficiency to deliver a 63% reduction in energy consumption.
We ensured that utility rebates were leveraged and that CVAL competitively bid the project to implement the energy conservation measures with a simple payback of fewer than four years. Our team supported the client throughout the process reviewing analysis, proposals, and recommendations.
Follow-up surveys and check-ups after three and six months confirmed that savings were being realized along with the added bonus of improved overall comfort.