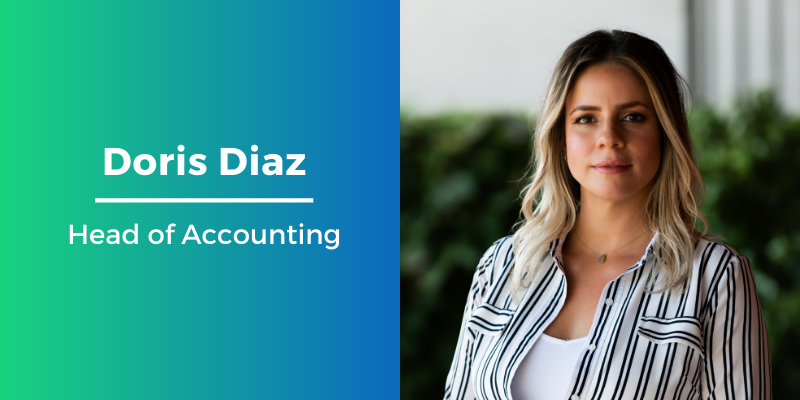 As a high school student, Doris Diaz found that her love of math and her high attention to detail were a perfect fit for a career in accounting. She credits one of her high school teachers with uncovering this passion and ultimately helping her to land an accounting internship even before she started college. Ultimately, Doris graduated from Universidad del Sagrado Corazón with her BS in Accounting.
Doris began her career as a Staff Accountant for a consulting firm in Puerto Rico, where she gradually worked her way up to become an Accounting Supervisor. In 2018, Doris and her husband moved from Puerto Rico to Texas with their son. She was excited to receive a call from a recruiter seeking a bilingual accountant for an energy advisory firm with an award-winning culture. From the videos she watched on 5's website to the warm reception she received on entering the company's headquarters in Irving, Doris knew that she had found her new work home. Today, Doris serves as 5's Head of Accounting. She loves that everyone at 5 brings their best effort to work and comes together as a team rather than competing with one another.
When she is not reconciling accounts for 5, Doris loves to cook for her family and friends. In fact, Doris feels a strong connection between her work in accounting and in the kitchen. Both require a great deal of planning, patience and precision. She especially enjoys cooking Puerto Rican food because it requires a great deal of effort, attention to detail and serves as an expression of her love for others.
Doris appreciates the diverse culture at 5 as she works alongside team members from different countries, many of whom speak foreign languages and bring unique cultural perspectives to the workplace. She also loves the chance to talk about Puerto Rico and explain to others that the island is a part of the US and she's very proud of being a US citizen. Doris and her husband are expecting another baby boy in early March.
Connect with Doris on LinkedIn.