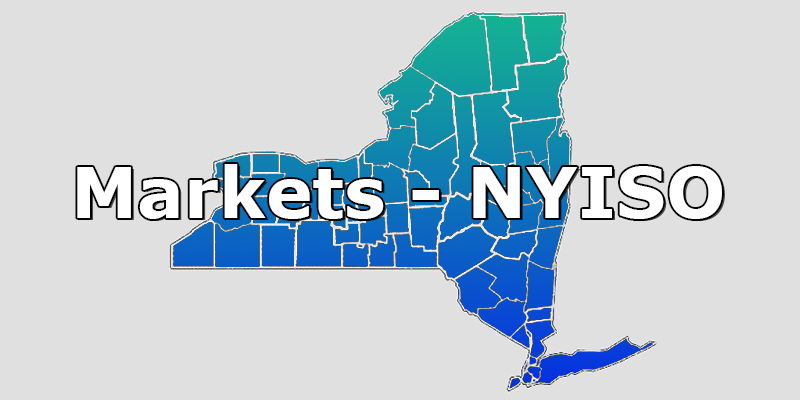 In his 2021 State of the State address on January 11th, Governor Andrew Cuomo declared the transition from fossil fuels to renewable energy as an opportunity for New York to stimulate the economy in the post-COVID world. Cuomo highlighted four components that need to be addressed simultaneously to seize the moment:
A massive and rapid expansion of renewable generation located in New York
A focus on New York State manufacturing capability
The growth of energy transmission capacity
Workforce training
While many of the details are yet to be worked out, several items are worth noting. First, a competitive bidding process has been opened for large energy transmission projects that will deliver renewable energy from Upstate New York or Canada into New York City. Projects that can begin construction in 2021 will be given higher priority during the bidding.
This effort dovetails with New York City's Climate Mobilization Act (CMA), signed into law in 2019, that requires the city's buildings to decarbonize by utilizing clean electricity that is generated locally. The law also allows buildings to use clean energy that is delivered directly from the renewable generation source to the city.
Second, the state is supporting significant upgrades for ports in Albany and Brooklyn that will serve as hubs for the budding offshore wind industry. These hubs will see components fabricated onsite before being shipped out to sea and will create thousands of new job opportunities. The 2019 Climate Leadership and Community Protection Act (CLCPA) requires the state to install 9,000 MWs of offshore wind by 2035, and this port infrastructure will be critical to the success of that effort.
Finally, Cuomo announced the procurement of approximately 2,500 MWs of offshore wind that will be located off the coast of Long Island. One project, Equinor's Empire Wind Two, will be located off Jones Beach and come onshore on Long Island. The other, Equinor's Beacon Wind, will be located off Montauk and be connected to the mainland via a 200-mile transmission cable that comes ashore in Queens.
In total, New York has procured more than 4,200 MWs of offshore wind to-date, with projects slated to begin producing electricity in 2024.
Now that the State of the State is behind us, New York is moving into the annual budget process that will be more challenging than ever given the COVID-19 pandemic. We will be watching several energy policy issues that could bubble up during these negotiations including:
Carbon Pricing. The New York Independent System Operator (NYISO) has been lobbying for state support of its plan to introduce a carbon price into the energy markets they operate. This effort has yet to gain traction, but late last year Assemblymember Amy Paulin, chair of the Corporations Committee, proposed legislation that would enable the NYISO to proceed. The legislation is still new, but it's possible the idea becomes part of a final budget deal.
Green Hydrogen. Assemblymember Michael Cusick, chair of the Energy Committee, has declared that the creation of a Green Hydrogen development program, operated by the New York State Energy Research and Development Authority (NYSERDA), will be a priority in 2021. This would make New York the first state to have a Green Hydrogen program created through the legislative process, whether this concept becomes part of budget negotiations or is passed as a stand-alone bill.
Making Polluters Pay. Advocates across New York are rallying around a piece of legislation called the "Climate and Community Investment Act" that would penalize polluting industries and invest in environmental justice communities and job programs for workers that could be left behind as the state transitions away from fossil fuels. Given the financial implications of the legislation, this will likely get taken up as part of budget negotiations.
In New York, energy policy has taken center stage as leaders plan for the post-COVID-19 recovery. At 5, we will continue to monitor these developments to help our clients navigate these rapidly changing realities.