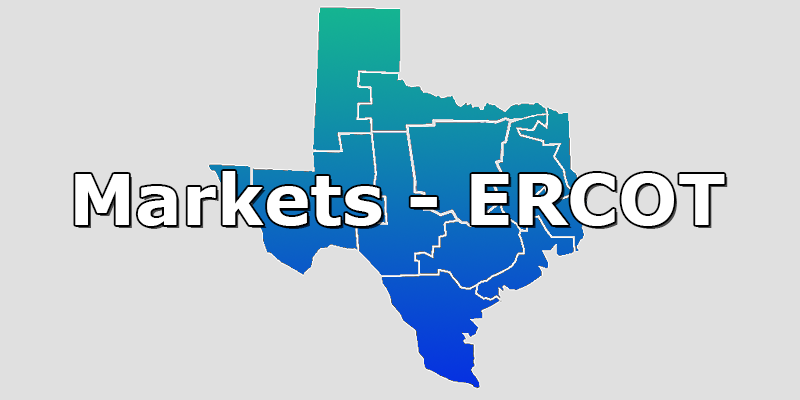 As winter approaches in Texas, many in the Lone Star State continue to share memories and horror stories from Winter Storm Uri. The exceedingly rare, multi-day winter storm from February 14th - 18th crippled the state's energy infrastructure, causing hundreds of human deaths, and igniting a political firestorm that continues today.
In the June 5by5, we discussed various new laws passed by the Texas state legislature and signed by Governor Greg Abbott. The politicians might say they did their part by passing 3 House bills and 2 Senate bills, each aimed at addressing specific issues caused or exposed by the catastrophic freeze. Unfortunately, a lot must still be done by the regulatory agencies to safeguard the state and its people from such future events.
The primary state regulatory agencies involved in developing new standards and implementing market reforms include ERCOT (Electric Reliability Council of Texas), the PUCT (Public Utility Commission of Texas), and the TRC (Texas Railroad Commission) who, despite the name, regulates the state's oil and gas industry. Of the 5 Uri-related bills signed into law by Gov. Abbott, Senate Bill 2 aka "ERCOT Overhaul Bill" has the most potential to materially impact the bottom lines for clients and other stakeholders. Over the past month, there have been several marathon sessions involving the newly appointed PUCT commissioners seeking to fulfill their mandate and create a more resilient electric grid in the state.
It's important to note that (as of this writing) no major market reforms have been implemented by any of these 3 agencies that are significant enough for market participants (e.g., retail electric providers) to ascribe as changes of law. This is important because almost every retail energy contract contains a "Change of Law" clause that potentially allows for market participants to pass on additional costs imposed on them by any such market reform to end-users.

This is not to say that such changes aren't coming. Nor is this to say that these regulators have been sitting on their hands. Indeed, ERCOT and the PUCT have applied several short-term "band-aid" solutions to preserve the reserve margin (i.e., the difference between electric demand and available power supply) throughout this past summer and going into this winter. Figure 1 provides an assessment of the options the PUCT is considering over time.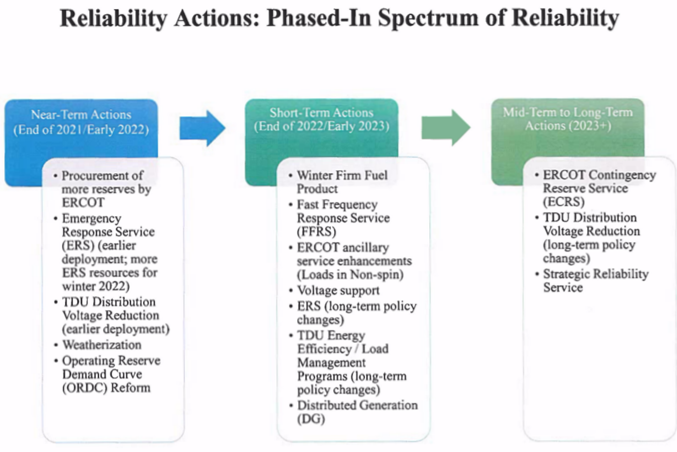 Figure 1: Reliability Actions: Phased-In Spectrum of Reliability from interchange.puc.texas.gov
The following key themes seem to be emerging from the marathon sessions that took place in November:
1. The need for a "capacity" market of some sort;
2. An expanded market for "ancillary services", specifically the Contingency Reserve Service;
3. More "demand response", specifically increasing the budget for the Emergency Response Service program, which is managed by ERCOT.

"Capacity" Market:
The word "capacity" appears in quotes because the commissioners at the PUCT (and the higher-ups like Gov. Abbott) hesitate to explicitly use that word. A critical element of the ERCOT market (and one of the things that makes it unique among other US electric markets like PJM, NYISO, CAISO) is that it does not operate a separate and distinct capacity market where energy resources get paid to be available in case of extreme emergencies. Arguably, this is one of the elements of market design that has kept retail power prices relatively lower in Texas than other states with retail choice.

That same concept is entirely up for debate now. Opponents to this element of market design might counter, though, that capacity markets increase costs for end-users and don't explicitly enhance power reliability. Look at a state like California, for example, where a capacity market does exist but where power outages continue to be an issue.

In Texas, the debate on capacity markets is largely taking place between "gentailers" - generally larger companies that both own power plants and market retail power to end-users (companies like NRG/Reliant, Vistra/TXU, Exelon/Constellation, Shell/MP2). These companies are advocating for a Load Serving Entity Resource Obligation, or LSERO for short. They favor this type of market construct because these companies own the types of thermal generating plants (e.g., coal, gas, nuclear) that would sell this product into the newly created "capacity" market. Many market participants and commissioners have raised concerns with this proposal for several reasons, least of all because it could consolidate market share for these "gentailers", which is generally in conflict with the principle of "retail choice".

"Ancillary Services":
Texas already operates several energy markets that essentially serve the purpose of enhancing power system capacity. These markets exist in various forms, but they are generally lumped into a category called "ancillary services" because they provide ERCOT the ability to maintain the reserve margin and grid frequency in accordance with protocols.

Today ERCOT has 4 ancillary service markets. Each is administered by ERCOT but serve specific purposes and, as such, are procured separately by the grid operator at auction. These services include spinning reserve, non-spinning reserve, regulation up, and regulation down. There are well-known issues with the current design of the ancillary service markets that need to be addressed.
One example occurred just this month when a spell of warmer-than-average temperatures coincided with planned maintenance schedules, the $/MWh price for non-spinning reserve was greater than that for spinning reserve, which was greater than that for regulation up. In layman's terms, this type of market outcome is signaling that the energy provided by resources that are off-line (i.e., turbines are not spinning) is more valuable than the energy provided by resources that are on-line and actively ramping as needed to maintain the 60 Hertz frequency. This type of market outcome is incentivizing power generation resources to remain off-line during such an episode.
It's no secret that the PUCT not only needs to reform how these existing markets function, but also needs to figure out what additional ancillary service markets might be required as more intermittent generation resources (e.g., wind and solar) power the grid and as demand-side shocks (e.g., Winter Storm Uri) might become more common in both the winter and summer seasons.

Several new ancillary service markets are being considered at the PUCT, including the Dispatchable Reliability Service and the Contingency Reserve Service. While it's unclear where this debate will end, any additional revenues paid to power generators to provide these critical grid services will ultimately become costs paid by end-users via their retail electricity contracts.

"Demand Response":
Demand Response ("DR") is yet another form of "capacity" that all end-users already pay for today. DR is an energy market that pays end-users who might have flexibility in their operations and/or the ability to generate electric power on-site.

Historically, the most popular DR program (called Emergency Response Service, or "ERS") has been provided an annual budget of $50 Million to pay to qualified participants in the program. What the PUCT commissioners have approved to date is an increase of $5 Million to the ERS program for 2022. While an 11% budget increase for an established statewide demand response program is notable within itself, it is perhaps more important that the PUCT has officially recognized the importance of demand response in delivering a 1GW reduction of electric load during Winter Storm Uri, which made an already awful situation a lot less bad.

Additionally, the TDSPs are, for the first time, operating wintertime demand response programs. This development was covered in our August 5x5. For clients with flexible loads and/or on-site power generation capabilities, this is a great time to participate in demand response. Keep in mind that certain clients may qualify to participate in the ancillary services markets as well and, as those get reformed, the requirements and qualifications for participants will need to be analyzed carefully to extract the most value possible.