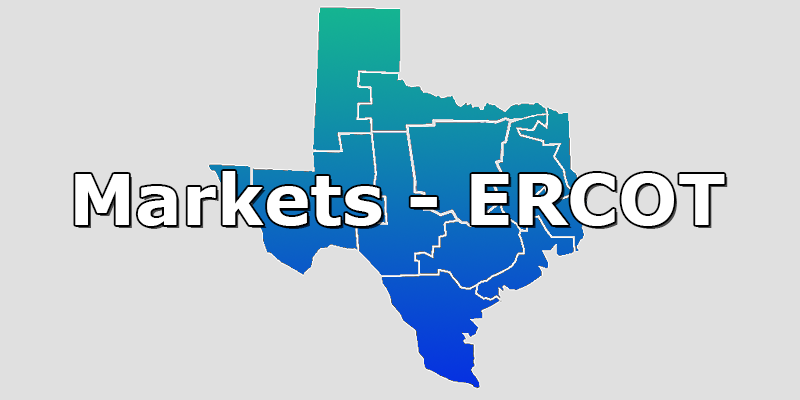 Ever since Winter Storm Uri devastated Texas in February, politicians in Austin began to debate what went wrong and how to implement legislation that would prevent another storm from having similar effects. Both the House and the Senate passed multiple bills at the end of the state's 87th legislative session on May 31, 2021.
Most of the bills that were signed into law by Gov. Abbott fall into four types of legislation:
The risks of electricity customers exposed to volatile wholesale electricity rates (HB 16 & SB 3)

A restructuring of oversight committees like the Public Utility Commission (PUC), ERCOT, or other new or lesser-used entities that will be a larger part of the grid's oversight (HB 2586, HB 3648, SB 2 & SB 3)

The significant financial impact created by Uri (HB 4492)

Large, omnibus bills that attempt to address the shortcomings across both the electricity and natural gas industry, where multiple state agencies have interests and some degree of oversight, including the PUC, the Railroad Commission, and others.
Highlights of the bills that are likely to have the largest impact on how electricity customers buy power and natural gas and how much that energy will cost are summarized below.
House Bill 16 – Prohibition of Wholesale Index Products for Protected Customer Classes
This bill was signed on May 26, 2021, and will become effective on September 1, 2021. The focus of this legislation is to limit the exposure of residential and small commercial (<50 kW) customers to volatile wholesale power prices, including ancillary services. For customers greater than 50 kW, a disclaimer explaining the extreme volatility of wholesale power prices will be included on all retail electricity agreements that pass any of these wholesale costs through to the customer. This legislation also limits the types of pricing structures customers are placed on when they continue to receive service from a supplier after their original agreement expires. The terms of these post-contract pricing structures must be updated monthly, easy to understand, and clearly explained.
House Bill 3648 – PUC & RRC Collaboration Bill
This law took effect on June 18, 2021, and is intended to correct the lack of oversight in areas of responsibility that overlap between the Railroad Commission's responsibility as it relates to the natural gas industry and the PUC and ERCOT over power generation. It requires both agencies to work together to, among other things, designate critical gas production facilities that supply electricity generators during emergencies. The purpose of this law is to protect critical natural gas facilities from losing electricity during rolling blackouts. It also limits an electric utility's liability for complying with ERCOT's directive to forcefully curtail load.
House Bill 4492 – Securitization of Uri Debt
This law took effect on June 18, 2021, and is the only piece of legislation that directly addresses the financial effects of Uri. This new law does not, in any way, change the prices derived by ERCOT during the storm. Rather, it creates a financial vehicle that allows those who owe money to ERCOT, because of the storm, to finance that debt. Current protocols allow ERCOT to uplift unpaid debt to all market participants at a rate of $2.5 million per month. Given the massive amount of money owed to ERCOT (and other market participants), at the current rate of $2.5M per month, ERCOT estimates it would take over 90 years to pay those that are owed money. This law creates the Texas Electric Securitization Corporation, a self-funded corporation not supported by the state. This entity essentially acts as a mortgage bank for market participants that owe ERCOT money, allowing them to borrow money, against assets they are willing to post and pay it back over a 30-year term.
Senate Bill 2 – ERCOT Overhaul Bill
This law took effect on June 8, 2021, and is the legislature's answer to a perceived belief that there is a lack of objective oversight at ERCOT. This bill dictates the makeup of the ERCOT Board of Directors by creating the Board Selecting Committee, which is made up of appointees from the governor, lieutenant governor, and the house speaker. It also grants the PUC complete oversight to review all ERCOT's rule changes. While this law will not have a significant or immediate impact on the retail electricity market, it will likely change those who oversee the nuanced details of how ERCOT works and how it changes with time and market conditions.
Senate Bill 3 – The Omnibus Uri Bill
This large (51 page) bill took effect on June 8, 2021, and addresses many issues and problems related to the winter storm. This new law establishes committees to oversee the reliability and winterization of all electricity and natural gas infrastructure, with daily penalties of $1,000,000 for non-compliance and creates a State Energy Plan. It also requires appropriate winterization of wind and solar power generation, along with requiring more robust planning around load shedding during emergencies. The summary of this legislation alone is 23 pages, additional details around the content of Senate Bill 3 can be found here.
The 87th legislative regular session ended on May 31, 2021. Any additional legislation will either be included by the governor in this summer's likely special session or wait until the 88th legislative session in the spring of 2023. Our opinion is that additional energy legislation will not be included in any special session given the amount of energy-related legislation recently passed and the length of time it will likely take to assess the efficacy of these new laws. Politicians are likely to debate other issues in any special legislative session and leave the events of this past winter in the rear-view mirror.