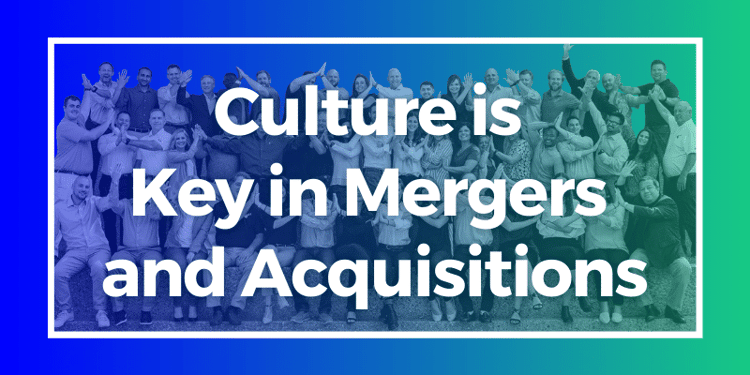 How did Luthin Associates successfully assimilate into 5?

We found ourselves reflecting on the successful integration of 5 and Luthin Associates from a cultural standpoint with this week's announcement of 5's enhanced website experience that now combines the knowledge, tools, and passion from each of our brands. In just over two years, we have been able to take two very strong, client-centric organizations and leverage the best aspects of each to deliver best-in-class solutions to all stakeholders. After seeing so many mergers and acquisitions either fall apart or fail to produce meaningful value for clients and employees alike, we are compelled to share a few of the key actions we took to ensure a smooth transition that resulted in a win-win for all parties. While this list is certainly not exhaustive, here are five highlights of the process:

1. Honoring Luthin Associates' History – anyone who has been involved in deregulated energy throughout the NYC tri-state region knows that Catherine Luthin has been instrumental in creating rules and regulations that favor end-use customers and helping everyone in the market navigate the complexities of energy tariffs and local laws. From day one, the leadership team at 5 recognized and relied on the wisdom, skills, and timeless relationships that Catherine and her team cultivated in the 25 years prior to the acquisition. While the 5 brand is recognized by legacy Luthin clients, the original Luthin Associates name continues to be woven into the fabric of our interactions with clients and suppliers. Our company would not be leading the way for clients in NYC (serving more than 5% of the city's load) had we not truly honored the value and contribution of Catherine Luthin and her team.

2.Signs of Support – It must have been surprising to Luthin Associates team members when a group of industry veterans showed up in their office on April 2, 2019, to announce that their firm was acquired and that they would now work for a larger firm with a very unique name, 5. Knowing that moments like this create an iceberg of questions and concerns under the surface, 5's leadership team executed a plan of support that included small signs of comradery like co-branded swag and upgraded technology along with larger commitments like the decision for 5's Vice President of Sales & Client Success, Taylor Duncan, to move to New Jersey to encourage and coach the Luthin team throughout the transition. Taylor's presence in the Luthin office and her ability to serve as a liaison and an advocate for the team created and reinforced strong connections between employees from both companies. Furthermore, Taylor's ability to balance execution and empathy helped to propel the team forward while strengthening their feelings of belonging.

3. It Takes a Village – While Taylor was on-site every day at Luthin's office in Allenhurst, New Jersey, she was rarely flying solo thanks to frequent visits by other 5 leaders and subject matter experts to work with the individuals and teams within Luthin. Over the first few months of the integration, many 5ers provided in-person training on operations, technology, markets, engineering, and culture. And while the specific training details were important, the act of showing up, in-person, to connect with the Luthin team was even more impactful. It should also be noted that 5 has learned a great deal from the legacy Luthin team and quickly implemented many of those lessons and processes as well.

4. Meetings Can Make a Difference – It is easy for employees at most organizations to complain about being in too many meetings each day, but we take a very intentional approach to these important opportunities. With the Luthin integration, Taylor was able to meet one-on-one with each legacy Luthin employee on a regular basis to address personal questions and concerns while also sharing company updates and getting to know each of them on an individual level. Additionally, Luthin team members began to join existing meetings from 5 including some that were not even directly related to their daily work simply to provide transparency and connection between everyone. Only a few months after the acquisition was announced, the entire team gathered for 5's annual All Hands experience and that year's theme was "One 5." The activities, speakers, and even the now-famous "5's Got Talent" competition all reinforced the concept that we are all one 5 even if our business cards had different logos at the time.

5. Energy Made Human – The same principles that built the foundation of 5's award-winning culture were applied to the Luthin Associates acquisition and the results speak for themselves. There is a reason why the combined teams did not lose any of the clients that Luthin Associates was serving on day one of the new company. It is the same reason why 5 continues to attract top talent to join the charge as we raise the bar for the entire deregulated power industry. It is also the reason why 5 (and Luthin) are on the cutting-edge of sustainability solutions for clients in NYC and throughout North America. It is simple. With all employees, 5 provides more opportunities for autonomy, responsibility, and ownership and expects each person to contribute their skills, knowledge, and effort to the best of their ability. When team members feel heard, connected, and dignified, there is open space for creativity, innovation, and a client-centric focus for all.


Throughout the entire integration process, we made culture a major focus, along with operations and execution, and that has made all the difference.