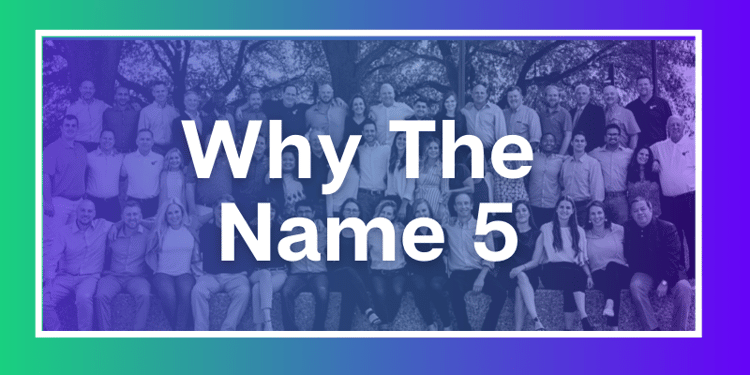 We spend most of our lives in classes, sports and jobs that reinforce the need to look good and to be right, often at the expense of others. Many of our relationships become a zero-sum game; for me to win then someone else must lose. Organizations can be very successful while the individual team members operate with this mentality of "I'm right and you're wrong." But there is a better way to build a company culture that acknowledges the dignity and contribution of every team member while also winning on the scoreboard of business through growth, innovation, and profit.
When we set out to change the deregulated energy industry, while also making our mark on the very nature of how business is done, we knew that our name needed to capture our steadfast belief that both culture and execution are equally critical to our foundation. Our desire to disrupt the status quo also led us to search for a one-word, one-syllable name that kept our team future-focused while also alerting outsiders to our unique approach and beliefs. I never guessed we would end up with a name that was only one digit long when the process concluded. We are 5.
The name 5 came from a variety of business books and leadership lessons but the one book that drove home the final naming decision was Tribal Leadership: Leveraging Natural Groups to Build a Thriving Organization by Logan, King and Fisher-Wright. The authors describe the 5 levels of a culture and the drivers that propel a group by focusing on two things: "the words people use and the types of relationships they form."
A level 3 culture is one of personal domination, the "I'm right and you're wrong" approach. Incredible breakthroughs happen when a team can move beyond that inward protectionist mentality and form a stable team partnership where, "we're right, and they're not." In these level 4 cultures, team members collaborate with one another to overcome a worthy adversary and their new-found sense of purpose leads to appropriate risk taking, innovation and contribution to the greater good.
While a level 4 team uses "we" language and rallies together for the cause, they are still concerned with the actions and impacts of their competitors. On the other hand, a level 5 culture transcends competition and noise, focusing instead on "what's possible" and having euphoric breakthrough moments where the collective skills, creativity and energy of the team produce new results not previously reached by others. A level 5 tribe is transformative to all stakeholders, which includes obvious participants like clients, employees, and suppliers, but also includes the environment, the employees' families, the local community and even competitors.
As they say, "a rising 5 lifts all boats" or something like that...
Can you imagine a company culture where stunning colleagues take a team-based approach to everything and business becomes a team sport? We can. Our company has been named to the Inc. 5000 fastest growing companies in America list for the last 5 consecutive years while simultaneously winning 13 best place to work awards during the same time period.
If you'd like to talk about company culture or discuss career opportunities at 5, please contact me directly.