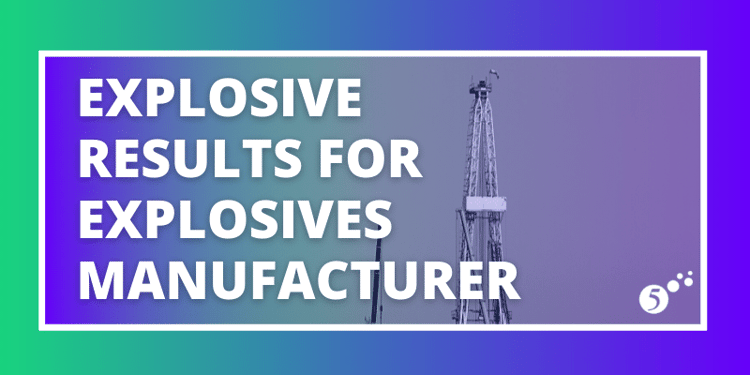 In 2012, a global leader in the explosives industry was seeking an end-to-end energy advisory service to provide a holistic strategy for reducing and controlling energy costs. The client decided to work with 5 based on the experiences of the team and the personal reputation of Todd Clift, 5's Senior Energy Advisor in Central Texas. As is the case with all new client engagements, 5 took the time to analyze and understand the client's usage patterns, peak demand, operational needs, and long-term goals.

Not only did 5 create and implement a procurement strategy that has been modified and utilized several times since that first year, but the team also performed a tax audit and found that the client was eligible for a tax rebate after a predominant use study showed that more than 51% of their operations were related to manufacturing. 5 engaged the help of a licensed professional engineer to complete the predominant use study and assisted the client in requesting a refund from the previous four years through the state comptroller.

5 is proud to serve this innovative client with procurement, demand-side management, and other cost-saving initiatives as this industry leader continues to expand and innovate.