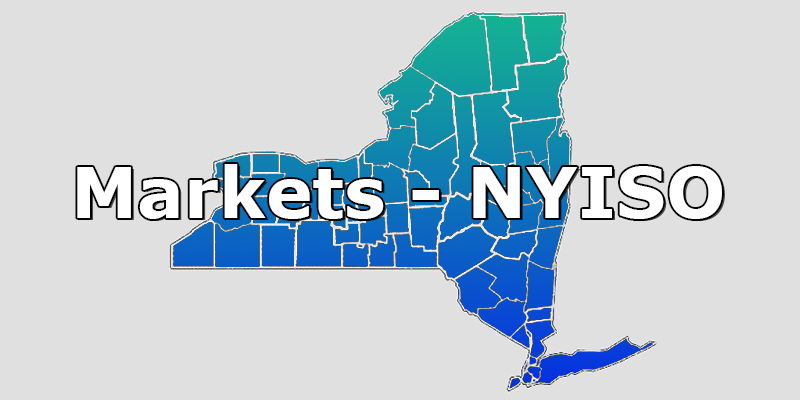 In October we discussed heating oil in New York City and the potential liabilities purchasers may have in the future given the city's established clean energy policy goals in the Climate Mobilization Act (CMA) and the state's Climate Leadership and Community Protection Act (CLCPA). As New York continues to focus on winter heating needs and the city's energy mix continues to evolve, the NYC district steam network, like fuel oil, may stand in the crosshairs of carbon policy in the years to come.
On November 9th, Con Edison hosted its 16th Annual Steam Seminar that many, including 5, attended to learn more about the future of the more than 100-year-old system that serves the heating needs of more than 1,300 buildings and dozens of MTA subway stations across Manhattan.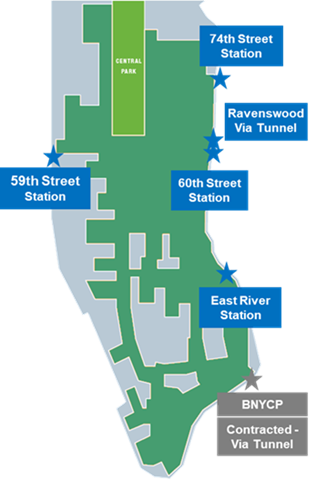 Map 1: Con Edison's District Steam Approximate Network Boundaries from ConEd.com
Con Edison representatives provided updates to the Clean Energy Commitment 2.0 report first published in January 2020. The current report and future iterations include several solutions for short and long-range efforts that will help their customers with Local Law 97 compliance. Proposed efforts include targeting new customers transitioning from more carbon-intensive heating sources, like fuel oil and natural gas, and decarbonizing the generation of the steam itself.
Last month, we reviewed the city's greenhouse gas (GHG) coefficients assigned to fuel oil and natural gas in Local Law 97. When comparing emission equivalents, expressed as units of tonnage of Carbon Dioxide Equivalents per kBtu (tCO2e), district steam currently ranks more favorably than the latter. Steam's lower carbon coefficient is due in part to it being partially generated from the recovery of waste heat that is a by-product of electricity generation at power plants near the district being served. Buildings that switch to steam heat from fuel oil or natural gas will reduce their Local Law 97 penalty exposure because of the lower GHG coefficient in the near term. The current Local Law 97 coefficients are shown in Figure 1.
Greenhouse gas coefficient of energy consumption for calendar years 2024 through 2029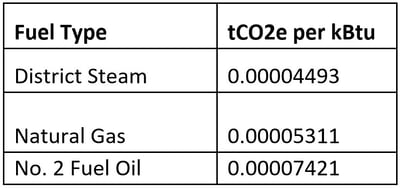 Figure 1: Greenhouse gas coefficient of energy consumption for calendar years 2024 through 2029 from NYC.gov
Unfortunately, the City Council has only promulgated steam's GHG coefficients for the 2024 through 2029 period. Similar to other energy resources, such as electricity procured from the grid and fuel oil, there is a significant amount of uncertainty around how these GHG coefficients will change beyond 2029. This uncertainty can be challenging for building owners who are simultaneously planning for their building's energy needs while also complying with Local Law 97.
The good news is that Con Edison has indicated that steam's GHG coefficient will likely decrease in the future due to improvements in waste heat recovery technology and either sourcing renewable natural gas or carbon offsets that would be purchased by the utility. Figure 2 shows Con Edison's forecast on how CO2 emissions from steam are expected to decrease with time and how these expected emissions compare to the CMA and CLCPA goals.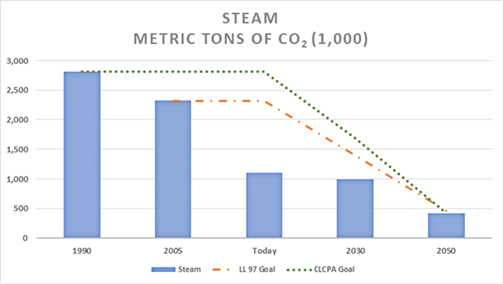 Figure 2: Historical and Projected mtCO2e of Con Edison District Steam from ConEd.com
At this year's seminar, Con Edison noted that decarbonization will require significant investment with an unknown impact on customer utility bills. Additionally, Con Edison is projecting steam demand and sales to either remain flat or to experience reductions of up to 18% by 2050 due in part to a higher degree of electrification throughout the city and lower revenue from energy efficiency projects.
5 supports clients with customized analysis for energy conversions to lower carbon-intensive sources like district steam or electrification. We also assist with grid interconnection support, applications for energy-saving incentive programs, and processing gross receipts tax (GRT) refunds for steam customers that are designated as nonprofits.
Contact us today to learn more.