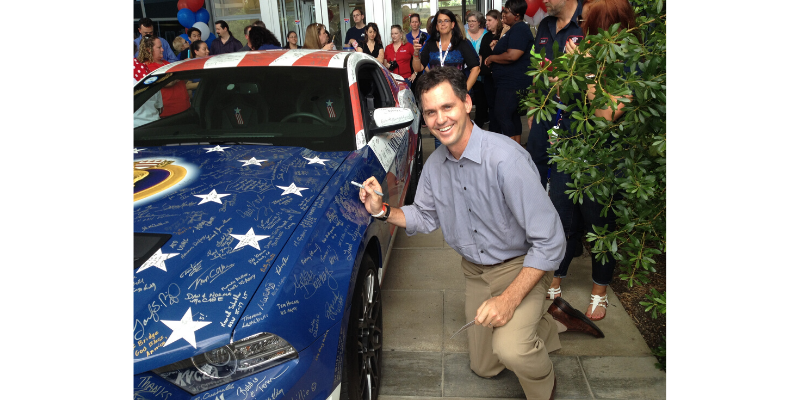 Irving, TX - June 5, 2014
Wounded Warriors Family Support's High Five Tour is a road trip designed to thank Americans from all across our great country for their support of our nation's military families. Those families make countless sacrifices when America goes to war. This year, the tour is traveling more than 26,000 miles visiting 60 cities and making stops in 48 states.
On June 2nd, the employees of 5 participated in this great celebration at a stop in Irving, Texas, where they signed the official tour vehicle and collectively donated over $3,000 to this worthy cause.
Through the 2014 High Five Tour, Wounded Warriors Family Support has pledged $1,000,000 toward building two "smart homes" for two deserving wounded warriors, Staff Sergeant Jason Ross, USMC and Captain Anthony Simone, USAF and their families in San Diego, California and Joliet, Illinois.
For info about the Wounded Warriors Family Support High Five Tour visit - http://www.highfivetour.com/