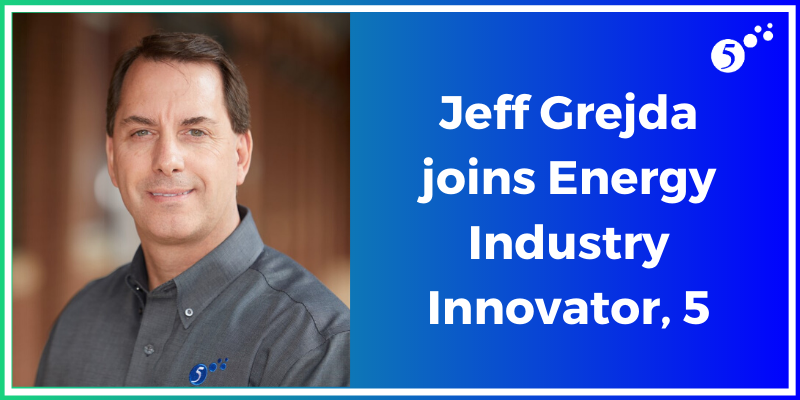 Irving, TX - November 25, 2013
"What's important to us is cultural fit and passion for serving customers. Jeff Grejda fit both of those criteria perfectly. Jeff also happens to have twenty plus years of energy experience that will greatly enhance the knowledge base we offer up to customers and advisors on a daily basis," said Brian Hayduk, 5's President and a co-founder.
Jeff joins 5 after over three years with APPI and an extensive background in natural gas, electricity, energy trading, operations and demand response. He will be based in Maryland and has experience in many markets throughout the country. "What attracted me to 5 was the people and the team approach to making sure we deliver the best services and value to customers," said Jeff.
Connect with Jeff on LinkedIn.