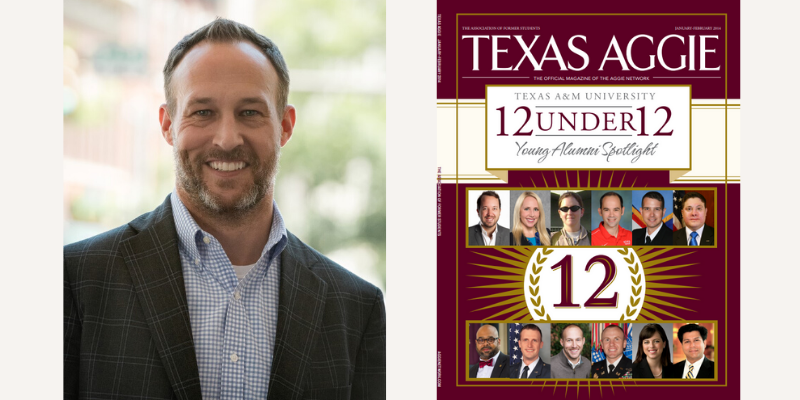 Texas A&M University Recognizes 5 Partner Jeff Schiefelbein with Young Alumni Spotlight Award
Irving, TX - January 28, 2014
The Association of Former Students at Texas A&M University honored the first ever recipients of the 12 Under 12 Young Alumni Spotlight Award this month which included Jeff Schiefelbein, 5's chief culture officer and head of sales. The award recognizes recent graduates for their business and philanthropic accomplishments along with their embodiment of Texas A&M's core values.
While attending Texas A&M, Schiefelbein founded a nonprofit safe-ride service called CARPOOL, which has provided over 210,000 free, safe and nonjudgmental rides for students in need. The organization that he founded has since been adopted by colleges and universities throughout the country. Through this experience, Schiefelbein learned the importance of culture within an organization, passion for a cause, and sustainable growth. He continues to apply this knowledge at 5 where "culture is a competitive advantage and integrity is more important than profits." In addition to his responsibilities at 5, Jeff continues to speak to organizations throughout the country about leadership and the importance of culture.
All recipients can be found at www.aggienetwork.com/12under12spotlight/.