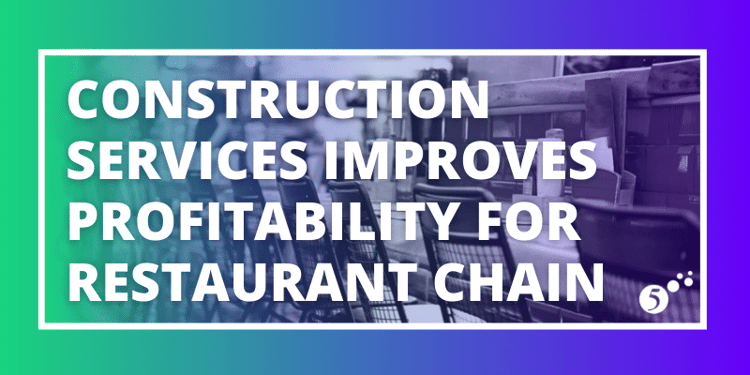 After an exhaustive review process, one of the nation's fastest-growing quick-serve restaurant chains selected 5 to serve as their comprehensive advisor for everything energy-related. In addition to 5's initial analysis of usage data and subsequent electricity procurement process, the client also voiced concerns related to their new construction utility process and the financial impact of delayed store openings.
Construction projects require timely completion for new gas and electricity setups. Establishing temporary construction power can often delay projects as each gas and electric utility operates under its own set of tariffs, processes, rules, and timing requirements. Additionally, construction project managers often do not have the necessary time, resources, or expertise to ensure utility services are set up and transitioned to the new building owner as projects are completed.
Prior to retaining 5's services, the client was only experiencing a 65% on-time open rate for each new location. This experience is typical for most clients and their general contractors. In this case, each delayed store opening resulting in thousands of dollars in lost revenue each day.

Once 5's construction services team connected with the client and each of their regional general contractors, the on-time completion rate changed dramatically. Within the first year, 24 of the 25 new stores opened on time and the client realized revenues quicker with better profitability across their portfolio.

5's construction services team takes great pride in going the extra mile to ensure client satisfaction and success.