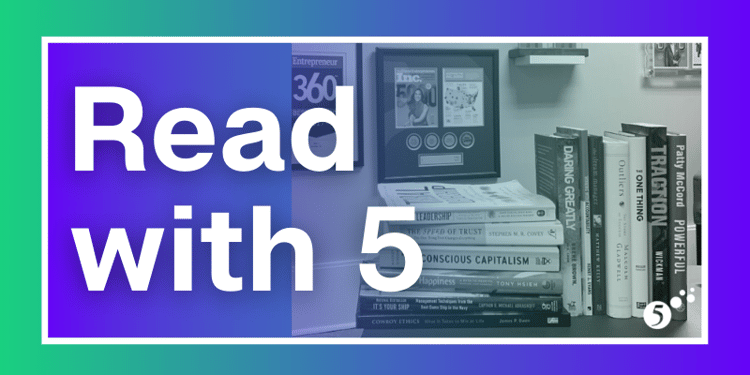 Shared experiences drive deep human connection in the workplace. 5's book club is one of the most impactful ways that we orchestrate these meaningful moments for our team. When we gather to review, discuss, and debate each new book, we begin to form a unique vernacular and a deeper understanding of each other's perspectives. Our conversations, about the book and subsequently about our business, create new avenues for organizational development and personal fulfillment.
Below we spotlight a few of our favorite team-reads in hopes that you will join the conversation. Pick up these titles and challenge yourself and your team to grow through the process of reading together.
Tell us what books your team enjoyed reading together, we always love to share our culture and learn from others along the way.