Allenhurst, NJ – May 20, 2014
Catherine Luthin, President of Luthin Associates was among sixteen women honored as the Top Women in Commercial Real Estate. The awards were presented by industry publisher, Lori Sokol, President of Sokol Media, at Manhattan's Club 101.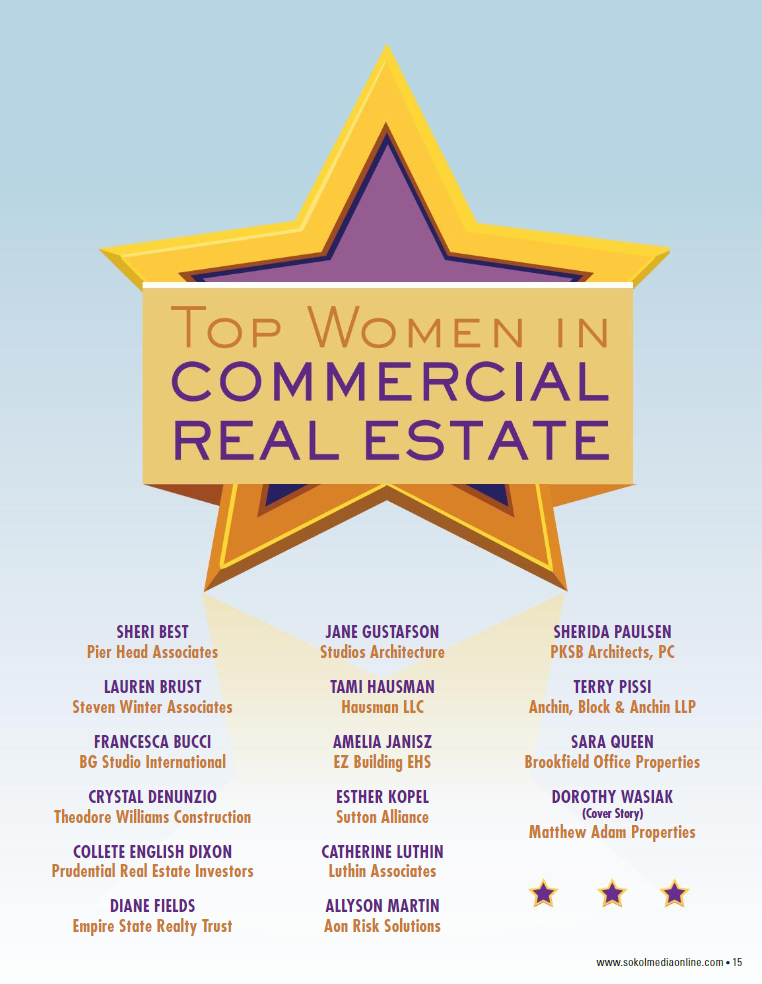 Catherine Luthin was honored for her contributions as President of Luthin Associates, a financial energy management firm. She has over 30 years of financial and energy management experience within the corporate, governmental, non–profit and regulatory environments. Ms. Luthin also chairs and manages Consumer Power Advocates (CPA), an association of large, non-profit institutions whose primary goal is to decrease the cost of energy by focusing on regulatory decisions and programs which impact energy consumers in New York State. She is also a frequent speaker and contributor to the energy and real estate communities in the tri-state area and she has been a mentor to women trying to advance in the energy industry.
Catherine Luthin commented upon receiving the award, "In an era where women are slowly making headway in areas such as the energy and engineering fields, it is an honor to be recognized for my work in helping to promote that success.
The awards recognized leaders spanning different sectors and specializations within commercial real estate. Other honorees represented organizations which included Prudential Real Estate Services, Matthew Adams Properties, Tahl Properties, Empire State Realty Trust, AON, Brookfield Properties, Steven Winter Associates, and more.