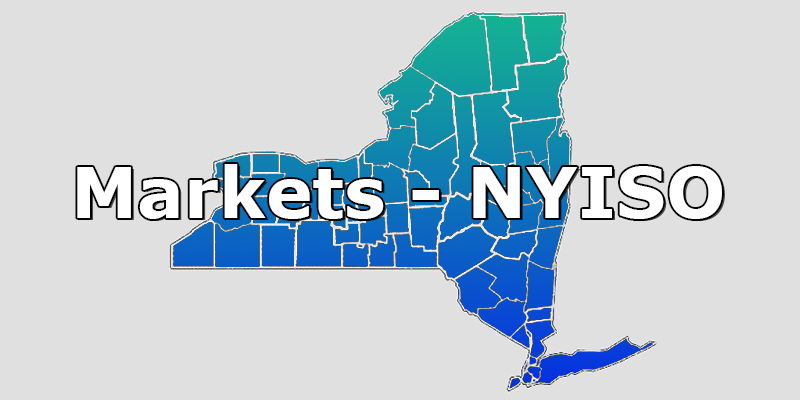 On Tuesday, March 16, 2021, the New York State Energy Research and Development Authority (NYSERDA) released a status report on "Regulations Establishing Energy Efficiency Standards." In addition to reporting on the status of energy efficiency regulations, this report includes recommended amendments to New York law that would add new categories to the state's energy efficiency performance standards. These recommendations have been crafted into a "Program Bill" – legislation written by the Governor's administration – which is being shopped around in the State Legislature for a sponsor.
As described in the NYSERDA report, Federal law preempts states from setting energy efficiency standards for categories that are already covered by national laws and regulations. New York law identifies 19 product categories for which NYSERDA is authorized to develop energy efficiency performance standards, five of which are not already preempted by Federal law. NYSERDA has not exercised this authority to date, however. Going forward, NYSERDA believes such performance standards would be beneficial, especially given the context provided by the passage of 2019's Climate Leadership and Community Protection Act (CLCPA). NYSERDA noted that by "setting efficiency standards that reduce energy and water use for everyday items, appliance standards save New Yorkers money, remove the worst-performing products from the market, and help New York meet its climate goals."
NYSERDA estimates the proposed standards would deliver significant savings to New Yorkers by 2035, including $15 billion of utility bill savings in total, reducing electricity consumption by 12 trillion watt-hours annually, and keeping 1.4 million tons of carbon dioxide out of the atmosphere every year. To generate these forecasted savings, NYSERDA assumes that New York meets the goal outlined in the CLCPA of having 70% of the state's electricity come from renewable sources. Based on the estimated 2030 New York State load, identified in the Public Service Commission's Order Adopting the Clean Energy Standard, NYSERDA assumed a linear growth of renewable energy resources. This includes and accounts for the scheduled decommissioning of the Indian Point nuclear power plant this Spring.
The changes to state law envisioned in the proposed legislation would see NYSERDA creating energy efficiency standards for commercial refrigerators, computers, industrial fans and blowers, and numerous other categories that can be found below. Additionally, NYSERDA and the New York Department of State would be given the authority to ensure compliance with the use of civil penalties.
o Automatic commercial ice cube machines
o Ceiling fan light kits
o Commercial pre-rinse spray valves
o Commercial refrigerators, freezers, and refrigerator-freezers
o Consumer audio and video products
o Illuminated exit signs
o Incandescent reflector lamps
o Very large commercial packaged air-conditioning and heating equipment
o Metal halide lamp fixtures
o Pedestrian traffic signal modules
o Power supplies
o Torchiere lighting fixtures
o Unit heaters
o Vehicular traffic signal modules
o Portable light fixtures
o Bottle-type water dispensers
o Commercial hot food holding cabinets
o Portable electric spas
o Replacement dedicated-purpose pool pump motors
o Air compressors
o Air purifiers
o Commercial dishwashers
o Commercial fryers
o Commercial steam cookers
o Computers and computer monitors
o General service lamps
o Federally exempt fluorescent lamps
o Portable air conditioners
o Residential ventilating fans
o Telephones
o Faucets
o Showerheads
o Urinals
o Water closets
o Sprinkler bodies
o Uninterruptable power supplies
o LED lamps
o Electric vehicle supply equipment
o Commercial battery charger systems
o Commercial ovens
o Commercial clothes dryers
o Commercial industrial fans and blowers
o Imaging equipment
o Landscape irrigation controllers
o Outdoor lighting
o Plug-in luminous signs
o Small network equipment
o Tub spout diverters
o Other products that NYSERDA determines are ripe for energy efficiency standards because those standards would "serve to promote energy reduction, water conservation, greenhouse gas reduction, and/or increased demand flexibility…"
In general, these regulations would be drafted by NYSERDA and adopted by January 1, 2022 following a period of public review. Please contact us to learn more about this proposal.