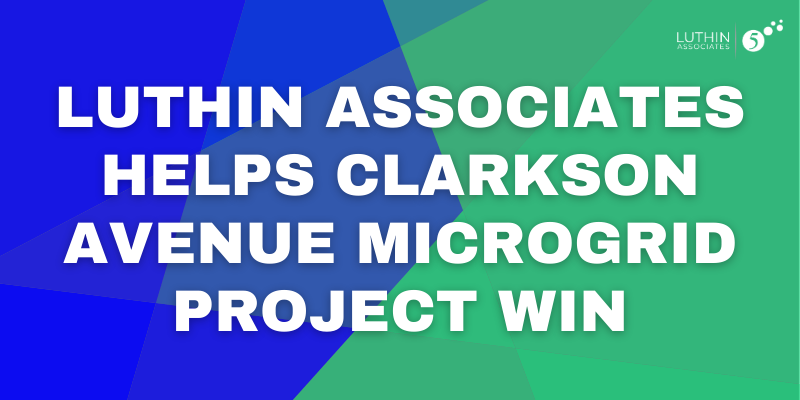 Luthin Associates partnered with a host of other firms and ConEdison in the NY Prize competition, a first-in-the-nation challenge to help communities create microgrids.
A microgrid is a standalone energy system that is capable of operating on its own in the event of a power outage. One purpose of the project is to create a network of users who rely on the same microgrid. This community of microgrids will allow for local power generation using clean and efficient energy sources including, but not limited to, wind, solar, and combined heat and power (CHP).
Luthin provided consulting services for the Clarkson Avenue Microgrid Project in Brooklyn, NY. Clarkson Avenue comprises 11 city blocks with three hospitals that provide medical and mental health services. These three hospitals, the New York State Office of Mental Health (Kingsboro Psychiatric Center), State University of New York (Downstate Medical Center), and Kings County Hospital Center, curated a microgrid that will use CHP and renewable sources, fuel cells, energy storage, and modernized transmission as well as distribution technologies.
The Clarkson Avenue Microgrid Project was selected as a Stage 2 winner and received a $1,000,000 grant to develop a comprehensive engineering, financial, and commercial assessment of creating a microgrid at their proposed location. Luthin with its expertise in developing CHP feasibility studies, knowledge of energy regulatory policy, tariffs, and rate structures, as well as experience in analyzing and estimating energy costs will assist with the development of the Clarkson Avenue Microgrid Project.