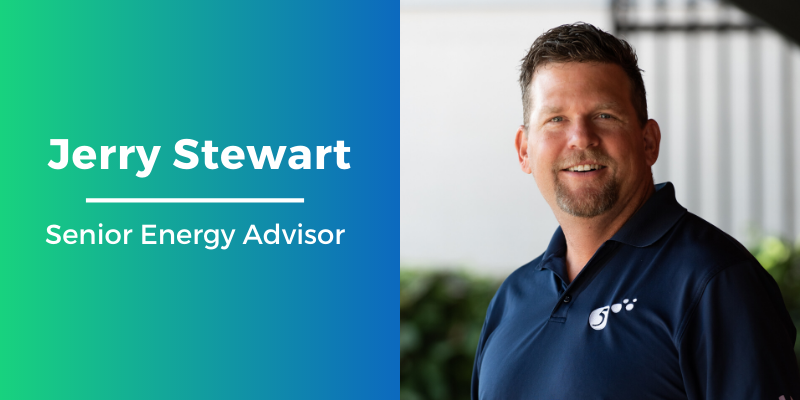 Jerry Stewart is an Energy Advisor at 5 and was one of the first employees to join the team.Jerry began his career in the energy business after spending the first part of his professional life as a real estate appraiser. During that time, he discovered his passion for serving others through his work as a Christian missionary where he spent 4 years in Honduras working with orphans. His energy career began at First Choice Power where he helped commercial customers with electricity procurement. A year later, Jerry joined 5 and brought his passion to serve others with him. Today, Jerry helps over 250 clients across the country with their energy-related needs, 80 of which are non-profits organizations.
What Jerry loves most about 5 is that there is an entire team that supports him and shares his enthusiasm for helping others and doing the right thing for clients.
In his free time, Jerry loves traveling the world with his wife Lori for both pleasure and in support of the ministries they serve. He and Lori also take cooking classes together where he has learned to make a pretty amazing paella. Jerry and Lori have 3 children and reside in Dallas, TX. A little-known fact about Jerry is that he once swam 4 miles in a pool - just to see if he could do it.
Connect with Jerry on LinkedIn.