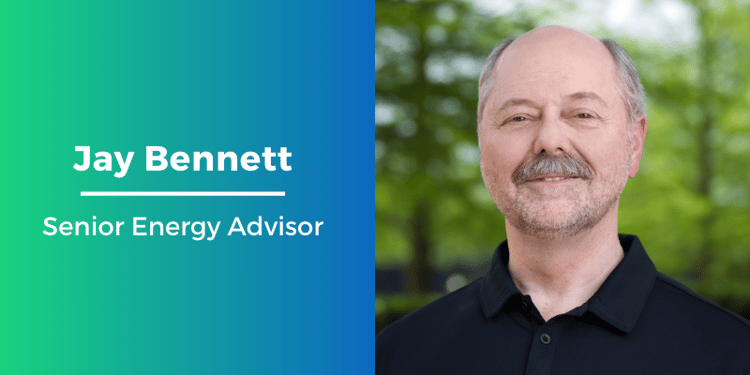 Jay Bennett is one of 5's most experienced and longest tenured energy advisors and is also one of the kindest and most patient people around. His clients benefit from the sure and steady advice they get from Jay in addition to his drive to serve and help others.
Jay began his career in the energy business after spending the first part of his professional life in the banking and finance industry. His energy career began at Direct Energy in 2004 where Jay helped both small commercial clients and large industrial customers with electricity procurement. In 2009, Jay moved over to the consulting side of the business as part of ProStar Energy Services where he continued to work with and support large commercial and industrial clients. Jay joined the team at 5 in 2013.
Jay and his wife of 34 years, Cathy, live in Houston. He has three grown children, Ashley, Clay and Chloe and two grandchildren. Jay is happy to report that all his children more closely resemble their mother. In his free time, Jay volunteers at The Houston Livestock Show and Rodeo and is very active in his church where he dedicates many hours to supporting a local prison ministry. Jay has BA degree in Finance from Texas Tech University.
Connect with Jay on LinkedIn.