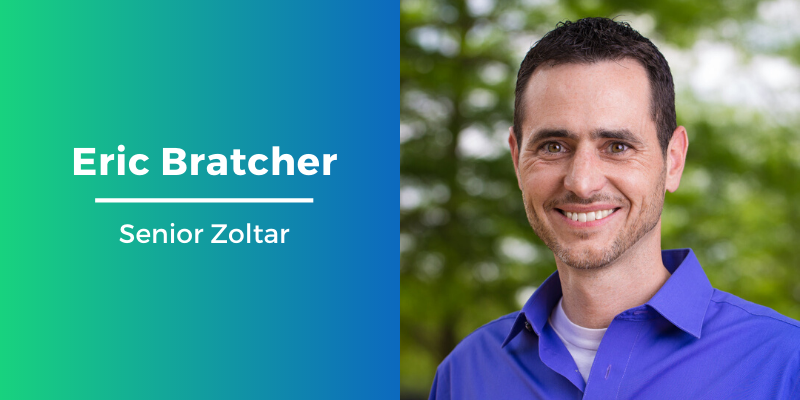 5's Senior Zoltar, Eric Bratcher, sits down with the 5 by 5 Editor-in-Chief, Steve Kass.
SK: Did you always want to be a Zoltar?If not, what did your career path initially look like?
EB: No. In fact, when I started college at Texas A&M, my plan was to be an Air Force pilot.I joined the ROTC as a freshman, lived in Corps dorms and joined the Civil Air Patrol. I learned to fly Cessna aircraft but soon realized that the altitude and pressure changes were giving me headaches. And to be honest, flying wasn't as much fun as I thought it would be. I stayed with ROTC through my senior year, but by the end of my sophomore year at A&M, I realized that there were probably better ways for me personally to make a living.
SK: What was Plan B?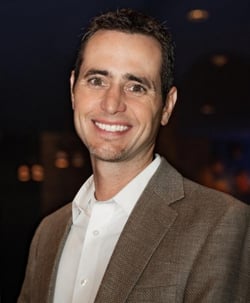 EB: At first, I thought I was going to be an accountant. I liked numbers and I was good at math, but I was bored with all the rules and formalities that go along with accounting. So, I switched to finance in my senior year and that is where I finally found something that I could get excited about. I loved the creativity around thinking about business, interpreting financial data and making informed decisions based on that data.
SK: How did you get started in the energy industry?
EB: Since A&M is so close to Houston, firms in the energy industry were heavily recruiting new college graduates. I interviewed with a bunch of different banks but finally took a job with Engage Energy. They were an energy trading company that was ultimately sold to El Paso Energy in 2000. I started my career at Engage where I was doing monthly settlements for their natural gas transactions. After Enron collapsed, I moved back to Dallas and started working for a bank. I was bored and went back to the energy industry and started working with TXU in 2001 doing settlements. This was actually a very exciting time to get into the energy business because it was just before the electricity markets in Texas began to deregulate. With time, I got into energy risk management, trading and then became the Director of Pricing and Load Forecasting at First Choice Power. That's where I met Brian Hayduk, Josh Coleman, Eric Plateis and Jeff Schiefelbein, who are four of the founding Partners of 5.
SK: What do you like most about what you do?
EB: I like talking to clients and helping them solve problems. For most of my life, I thought that I was an introvert. But the truth us that I love interacting with clients and helping them to turn something complex into something simple and understandable. In my role, I can flex my creative financial muscle and help clients to take very complicated rules and data and turn that into something useful and helpful for their business. The energy industry is complex and gives businesses more choices than ever before. But sometimes it's hard to know the best course of action. Most of our clients are not looking at energy markets every day. I am and I love being able to bring some of my expertise in this industry to help others.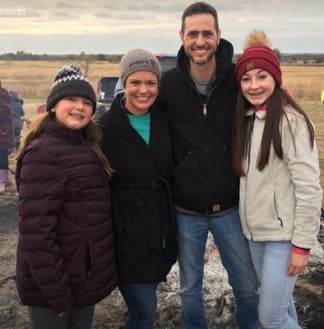 SK: Is it true that the rest of your family is also pretty plugged into the energy business?
EB: Yes! I met my wife Karen while we were both working in the settlements group at Engage. We both quit and moved back to Dallas. Within six months, we found ourselves working together again, only this time, it was at TXU. Today, Karen is a Contracts Manager at Range Resources, which is one of the largest natural gas producers in the Marcellus shale region. You might think we sit around and talk about energy when we are together. But we don't. Whenever I start talking about something that is energy-related, she'll say, "Can we talk about something else?"
SK: So, where does your title, Senior Zoltar, come from?
EB: That comes from the movie "Big." My role here at 5 is similar. I listen to the wishes and dreams of clients and I do my best to make them come true. As long as those wishes and dreams are related to energy markets!
SK: As a Senior Zoltar, what is one piece of energy advice you would give to all clients?
EB: Always expect the unexpected!
SK: What do you like to do in your free time?
EB: I am a tinkerer and I like to build things. I build all kinds of things at our family ranch from deer blinds to corn-hole boards. I also have a '65 deep blue, almost purple Mustang in my garage that I bought while I was in college. I am always working on something related to that car. It is a project that I will likely never finish.
SK: Does Karen ever tell you that you need to get rid of that car and make more room in the garage?
EB: No. I've been with the car longer than I've been with Karen. She knows that Mustang is special to me and she'd never ask me to part with it.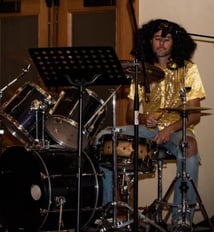 SK: I understand that you have some musical talent and abilities too. Tell me about that.
EB: Well, I've been playing the drums since I was 4 years old. My Dad was a bit of a hippy and for the first 10 or so years of my life, I'd just play along with my Dad. Then in college, I joined a band and played some gigs around campus. After Karen and I got married, I didn't want to play in bars on the weekends. But in the mid-2000s, as Christian rock music began to grow in popularity, I started playing at my church. Today, I play at my church almost every weekend.
SK: Does the Senior Zoltar binge-watch anything?
EB: Mindhunters. It's a show about two FBI guys from the '70s that use psychological profiling to solve crime. I'm into this because I love solving problems and puzzles too.
Connect with Eric on LinkedIn.