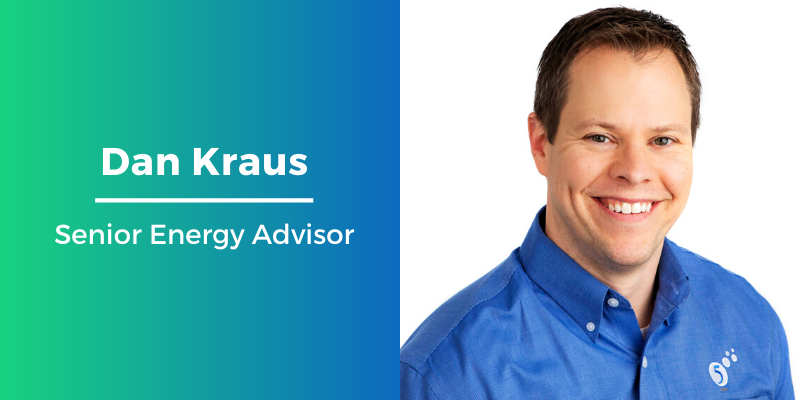 Dan Kraus is one of 5's most experienced energy advisors. He is also one of the most dedicated and genuine customer advocates in the industry. Dan is known for being tenacious about client satisfaction, going above and beyond to serve the needs of his clients and always doing the right thing. His clients know that they can depend on him to provide both great service and valuable energy advice for their businesses.
Dan's career in professional sales began at William Paterson University where he was in the first class of undergraduates to receive a BS in Professional Sales from the Russ Berrie Institute. After graduation, he began his career in the energy business with Hess Corporation where he helped both large and mid-sized businesses with demand response, electricity, natural gas, and fuel oil procurement. In 2014, Dan moved over to the consulting side of the business and joined the team at 5 where he has continued to work with and support the energy-related needs of large commercial and industrial clients throughout the greater New York City area.
Dan and his wife Ashley live in Northern New Jersey with their four-year-old son, James. When Dan is not out riding on motocross trails, he is on his road bike. Recently, Dan completed a grueling 223-mile ride across the entire state of New Jersey known as The Longest Day Ride. He began the ride at 5 AM in High Point and finished at sunset in Cape May. Beyond his two-wheeled adventures, Dan's greatest joys are around the time he spends with his wife and son.
Connect with Dan on LinkedIn.