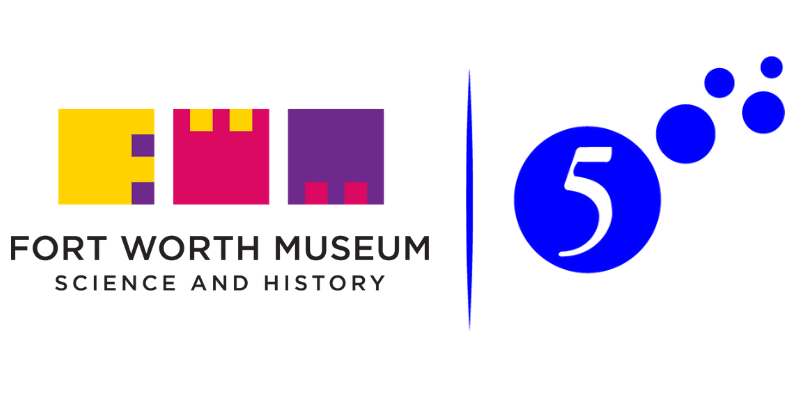 Fort Worth, TX - March 2, 2020
The Fort Worth Museum of Science and History has powered its way to energy cost reductions and a cleaner energy future by executing a new 100% renewable electricity agreement with TXU Energy through its partnership with the energy advisory firm 5.
"The Museum has always strived to be at the forefront of what is happening today," said Kippen de Alba Chu, museum chief of staff. "Oftentimes, what that means is leading the way as a responsible energy consumer by doing all we can to operate more efficiently and maximize the use of renewable energy sources."
The Museum will continue the discussion about the future of the global ecosystem with the opening of a new exhibit, Project Planet, on Wednesday, April 22, 2020, which coincides with the 50th anniversary of Earth Day. This exhibit will showcase scientific data and how people can make sense of it. By allowing our visitors to interpret the exhibit through their own perspectives and beliefs, we hope to present environmental issues to museum goers in a way that they can personalize, while at the same time acknowledging the broader impact on society and the planet.
The 5 team began working with the Museum in 2017 on several fronts, including an evaluation of its energy procurement process and an in-depth analysis of operational efficiencies that would reduce costs for the Museum. With 5's assistance, the Museum completed two energy contracts with TXU Energy, which extend out to 2030, and, most importantly, are 100% green.
"TXU Energy's goal is to assist customers like the Fort Worth Museum of Science and History meet their renewable energy goals," said Gabe Castro, senior vice president of business markets for TXU Energy. "Making the switch to cleaner energy sources doesn't have to be hard or intimidating. In fact, the Museum is now reducing its carbon footprint, while also cutting down on operating costs, ensuring a more sustainable future."
"The impact of utilizing renewable energy is significant," said Chris Watson, senior energy advisor for 5. "According to the EPA, the carbon offset in this case is equivalent to taking 632 cars off the road or eliminating nearly 3.3 million pounds of coal burned, or nearly 7,000 barrels of oil consumed. The reduction in greenhouse gas and carbon dioxide emissions translates to enough energy to power over 500 homes for one year."
As part of its work with the Fort Worth Museum of Science and History – one of several hundred government, education, and nonprofit entities that 5 represents in Texas – 5's team will continue to provide market intelligence, account management services, and on-going analysis and training for facilities staff on how to reduce expenditures on the utility side of the Museum's bills.
About the Fort Worth Museum of Science and History
The Museum was established in 1941 and is accredited by the American Alliance of Museums. Anchored by its rich collections, the Museum is dedicated to lifelong learning. It engages guests through creative, vibrant programs and exhibits interpreting science and the history of Texas and the Southwest. Visit www.fortworthmuseum.org for more information.