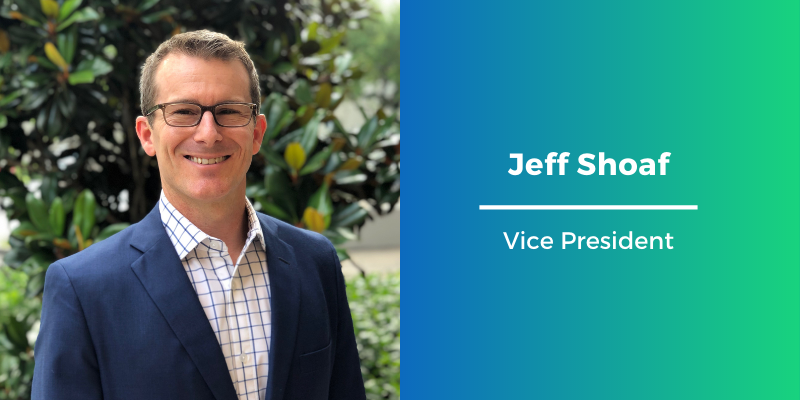 Irving, TX - August 24, 2020
Accomplished industry executive and veteran sales leader Jeff Shoaf has joined the North American energy advisory firm 5. As a Vice President at 5, Shoaf will leverage his vast leadership experience with the industry's top suppliers and brokers, including his most recent role as President of Hudson Energy. "We are absolutely thrilled to have someone of Jeff Shoaf's caliber join the 5 team," remarked CEO Brian Hayduk. "Jeff's client-centric approach and team-based leadership style are a perfect fit for our culture and growth trajectory."

Prior to joining 5, Shoaf's career includes successful roles in executive leadership, sales leadership and M&A for both suppliers and brokers including Hudson Energy, NextEra Energy Services, Amerex, Spark Energy and Reliant Energy.

"I've been genuinely impressed with the scale of 5's growth over a brief 9-year period," said Jeff Shoaf. "However, I've most admired 5's culture and unrelenting commitment to excellence. They simply have a different way of approaching the level of experience and quality of service for their clients. Together we will continue to advance those superior advisory services throughout the US and Mexico."

Shoaf will continue to live and work in Houston, Texas, helping to accelerate 5's presence throughout Texas and beyond. In addition to leading a large portion of the firm's US sales efforts and serving on the executive leadership team, Shoaf will also focus on recruiting and strategic partner development nationwide.