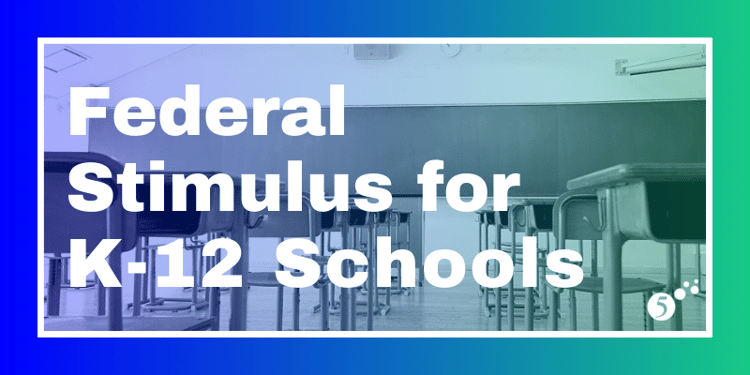 Throughout the rollercoaster of the past year, it is always a pleasure to share positive news that impacts school districts. Recently a new pool of Federal stimulus dollars was earmarked for HVAC upgrades in K-12 schools and many school districts qualify. The $900 billion COVID-19 stimulus bill that passed on December 21, 2020, included $54.3 billion allocated specifically for K-12 schools to enhance ventilation systems. This can include inspecting, maintaining, repairing, or replacing outdated or poorly functioning heating, ventilation, and air conditioning systems.
These funds can serve a dual purpose, benefiting our school districts in the following ways:
Providing cleaner air for students, teachers, and staff, minimizing viral contaminants, and reducing other harmful airborne particles,

Improving the energy efficiency of HVAC equipment in your facilities to minimize the impact of any new filtration or increased outdoor air volumes.
It is expected that the money can be drawn down in late January or early February this year. More details on the program can be found here.
Our energy advisory team would love to help you in assessing the impact that these changes to your HVAC infrastructure might have on your energy budget.
Contact us to learn more. High 5.