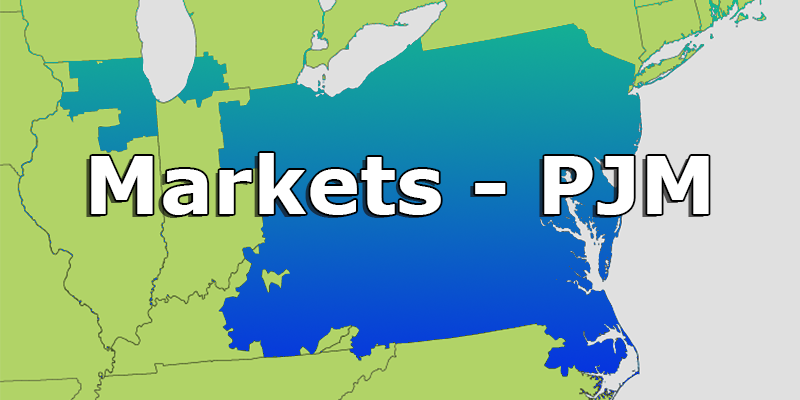 EPA's stricter wastewater rules among reasons for additional coal-fired power plant retirements across PJM
In July 2021, the Environmental Protection Agency (EPA) announced new initiatives to strengthen wastewater pollution regulations for power plants that use steam to generate electricity and use coal as their fuel source. These initiatives are expected to affect 75 coal-fired power plants nationwide. The new rules would require these power plants to reduce their level of toxic metals, such as mercury, arsenic, and selenium, from plant wastewater before discharge into streams and rivers. Noncomplying plants had an October deadline to show state regulators how they plan to comply with the EPA's regulations by 2028.
Since 2010, 30% of generating capacity from coal plants has been retired as the United States has transitioned to cheaper and cleaner natural gas and renewables, including wind and solar. In recent years, PJM member states Ohio and Pennsylvania have accounted for 20% of all coal-fired power plant closures in the US. While it is commonly known that coal-fired plants are being retired because they produce hefty carbon emissions, the EPA regulations are a firm reminder that there are other aspects of plant operations that harm the environment.
Pollution Control Impact
The EPA estimates that stricter wastewater pollution control will reduce the nation's pollutants into waterways by 386 million pounds annually. To put that into perspective, this is the equivalent weight of approximately 12,000 school buses. The EPA also estimates that the approximate annual cost to comply with these new regulations could be nearly $200 million. Coal-fired plants have two options: 1) figure out how to abide by new wastewater regulations by 2028, or 2) shut down.
Some of Pennsylvania's largest coal-fired power plants, Keystone and Conemaugh, located outside of Pittsburgh, are among the plants that chose the second option. Both generating units are expected to retire by the end of 2028. However, the Homer City Generating Station, the largest coal plant in PA, has informed state regulators that it plans to continue operation and abide by the new wastewater limits.
In the neighboring state of Ohio, Energy Harbor notified state regulators and the EPA that it will be closing the remaining units of one of Ohio's largest coal-fired plants, W.H. Sammis, by 2028. The state's remaining coal fleet is now projected to decrease by approximately 5,000 MW by 2028. With these announced closures, Ohio is on pace for planned solar capacity to surpass coal within this decade.
Conflicting Views on Coal-Plant Retirements
Some industry officials have pointed out that the hasty retirement of substantial amounts of coal-fired capacity could have consequences for the electric grid's reliability and resilience. Having reliable and dispatchable generation is important to avoid events such as rolling blackouts during times of high electric demand.
Some experts on the other side of the debate view aggressive environmental regulations as pivotal steps forward. Outside of the EPA's federal wastewater pollution reductions, many states are adopting their own rules and legislation that promote environmental conservation and reduce carbon emission. The Regional Greenhouse Gas Initiative (RGGI), for example, is an 11-state consortium, including some states within PJM (NJ, MD, VA, DC, DE), that pledge to cut power plant CO2 emissions by 30% by 2030. Pennsylvania is in the process of joining RGGI and would become the twelfth state in this consortium.
Why are plants willing to shut down vs. comply?
Realistically, the economics of keeping coal-fired generators up and running are simply not financially feasible. In many cases, the cost of compliance does not outweigh the return. This is why coal plants including Keystone, Conemaugh, and W.H. Sammis have chosen to close rather than implement measures necessary to comply with these new EPA standards.