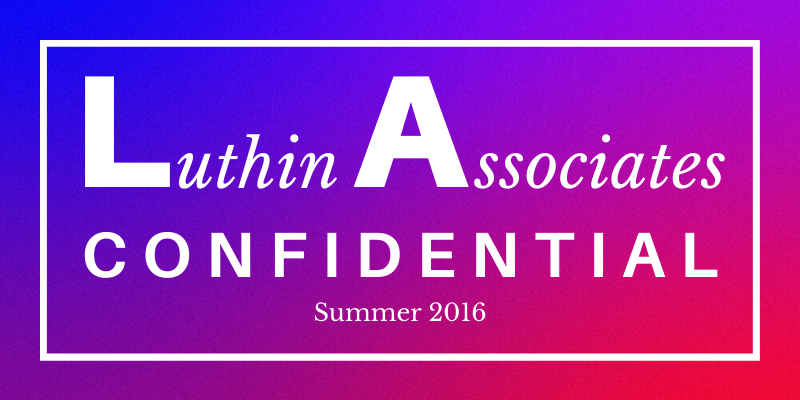 Many new suppliers and brokers have recently entered the field of retail energy procurement. Ensuring the viability and integrity of these new companies is as important as any business agreement you enter. The importance of understanding supply contract details and language cannot be overstated. Verifying the credibility of unknown entities can prevent future troubles.
Here are some scenarios we have recently seen and ways to protect against unforeseen charges and unethical behavior:
A customer signs a floating energy price that then rises due to extreme weather. When a high price is reached in one month (e.g., $.40/kWh), it becomes "stuck" at that level, even after the weather has moderated. When a customer complains, a refund is given that is a fraction of the overcharge. Lacking knowledge of how to derive the correct price, the customer reluctantly takes the refund and moves on. If the customer does not complain, this overcharge may continue.
A customer taking floating pricing must know how to access the wholesale data upon which it is based (e.g., posted Day Ahead Market pricing at the grid operator's website). That access point should be referenced in the supply contract. The supplier should be contractually required to document how a customer's monthly price is derived.
A broker approaches a client for whom he had previously arranged a power contract with supplier X. The broker's commission was 1 mil/kWh ($0.001). Later, the broker secures a brokering arrangement with supplier Y that pays him a 3 mil/kWh commission. Due to a drop at the wholesale power market, Y's contract offers a lower price – even with the higher commission. The broker persuades the customer to switch to Y and terminate his contract with X. He tells the customer there will be a small termination penalty which will be far less than the savings derived from the new, lower price. The broker's commission then triples. However, once the termination occurs, the customer receives a bill for a hefty penalty. The broker says there must be a mistake, but in the end, leaves the customer to fight it out with supplier X.
When working with a broker, a savvy customer will have a service contract that spells out the actions the broker may take on the customer's behalf. Such an agreement should include a proviso under which the broker must make the customer financially whole for any action or recommendation that results in a fee or penalty incurred by the customer unless previously disclosed and quantified in writing by the broker. To be fully covered, the customer should (prior to implementing a broker's recommendation) secure from the supplier a written statement quantifying any fee or penalty that may result.
A clever broker secures utility account numbers held by customers with whom he has never spoken. The broker takes those numbers to suppliers with whom he has a brokering agreement and claims exclusivity over them. Doing so blocks other brokers (or consultants) from performing procurement services for those accounts because the suppliers decline to provide them with price bids.
To prevent this trick, a customer should provide a Letter of Exclusivity (LOE) to his desired broker or consultant who will include it in any RFP seeking energy pricing.
How do brokers get utility account numbers without a customers' knowledge? A growing number of cities (e.g., Austin, Chicago, Minneapolis, Philadelphia, New York City, Seattle, San Francisco, and Washington, D.C.) now require annual benchmarking of building energy use. A clever practitioner offers to perform that service at little or no cost if the landlord provides account numbers for the required usage data. He then uses the account numbers or sells them to another broker in order to:
Transfer their supply to his desired supplier, thereby securing commissions. This is known as "slamming"
Claim exclusivity (item #3 above) with his suppliers in order to block others from providing procurement services for them
Use the account numbers to access customer contact information to pitch his services
Customers may safeguard themselves against slamming by having their accounts blocked by their utility. This means that the supply service cannot be transferred without the customer's written permission (call your utility rep for further instructions). If their landlord must comply with benchmarking requirements, keep accounts confidential by simply providing monthly usage data in a spreadsheet – identified by location – not account number.
A broker claims that there is no fee for procurement services and that instead, they are paid by the supplier. Of course, the broker's fee is embedded in the supply price, which is paid by the customer. For full transparency, a customer should insist on disclosure of broker fees within their supply contract.
Conversely, if a broker collects a fee from a customer for procurement services, it is important that the supply contract state that no broker fees are payable. This will prevent unscrupulous brokers from 'double dipping'.
Some brokers may have a "special" arrangement with a supplier and the broker always steers its client to this same company regardless of the price.
To avoid this, ask the broker for a list of the last three deals they did and identify the supplier and customer contact. If all three suppliers are the same, suspect the worst and move on.