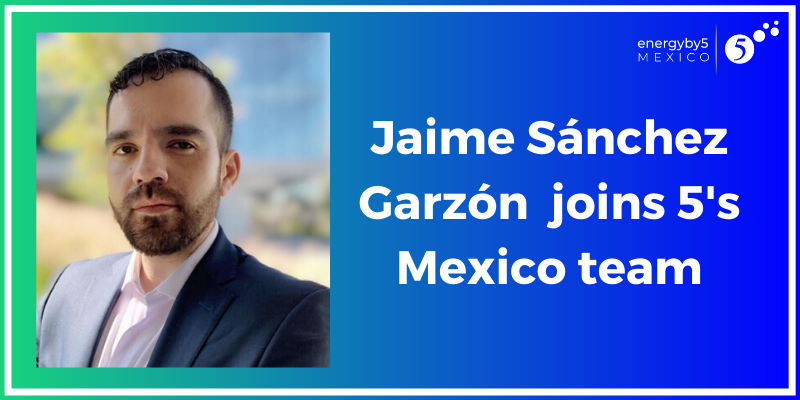 Irving, TX - December 16, 2019
Jaime Samuel Sánchez Garzón has joined Irving, Texas-based energy advisory firm 5 as an Energy Market Analysis Director in the company's Mexico City office.
Sánchez Garzón has spent the last ten years working for the Comisión Federal de Electricidad (CFE), Mexico's state-owned electric utility. In his most recent role, he managed the trends and analysis department for the utility, which was responsible for monitoring the market, analyzing risk, forecasting prices in the wholesale electricity market and setting strategies for long-term and mid-term electricity auctions.
"Jaime has invaluable market intelligence from his time at CFE, and a deep understanding of the Mexican utility market following deregulation," said Andrea Marin, director of the Energyby5 México office. "His expertise in buying electricity for CFE, combined with his analytical skills, make Jaime a significant asset for our clients in Mexico."
Sánchez Garzón has a master's degree in Economic & Financial Engineering from the Universidad La Salle, A.C., in Mexico City, and a bachelor's degree in Business Administration from the Universidad del Valle de Mexico.
"Switching from the government sector to the private sector is a new and exciting challenge," said Sánchez Garzón. "This is an opportunity to continue my work in the energy sector, but in a more creative and impactful way."
Connect with Jaime on LinkedIn.