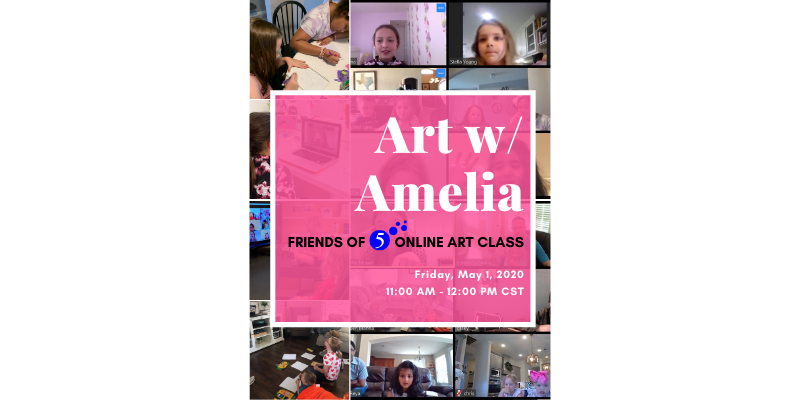 Are you looking for a fun, creative way to entertain your homebound children? Could you use an hour-long break on a Friday where someone else plans the activities for your kids?
For the past month, many of our kids have been attending weekly online art classes led by Amelia Moore, who is currently completing her master's in Art Therapy at the Pratt Institute. Amelia provides the perfect environment during each class as she engages the kids in story-time, gets their creative energy flowing, and then guides them through an exciting art experience fit for children of any age.
Our team members' kids have enjoyed these art classes beyond measure and now we would like to share this joy with you – the people we work with every day as a part of the extended 5 family.
If you are interested in enrolling your children in the next Art with Amelia class on May 1st from 11:00 am- 12:00 pm CST, please send an RSVP email to Maggie.Connally@energyby5.com with the subject line "Art Class RSVP." Let us know your name and the name of your kid(s) that will attend (names are optional).