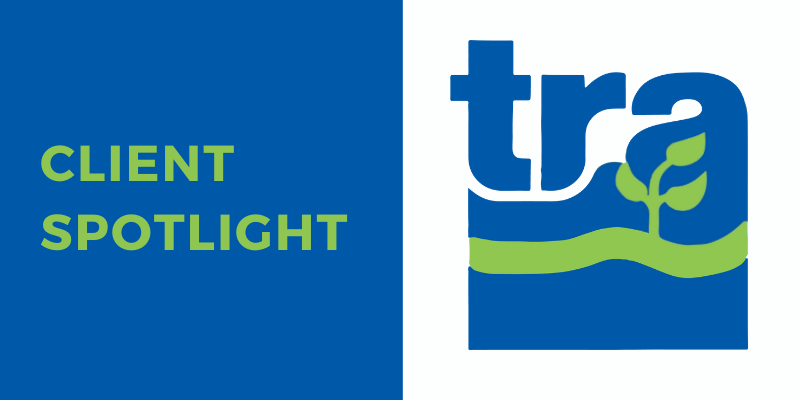 The Trinity River Authority (TRA) was formed by the Texas legislature in 1955 to provide clean water to the communities within the Trinity River Basin. Based in Arlington, TRA serves an area of nearly 18,000 square miles, which includes all or parts of 17 counties and 60 cities. TRA owns and operates four water treatment and supply facilities and five wastewater treatment facilities across its jurisdiction that provide clean and safe drinking water to and protect water quality for the millions of residents of the Trinity River Basin. TRA also owns and operates Lake Livingston, which provides a major source of supply to the City of Houston, and as a local sponsor for three multiple-purpose lakes operated by the U.S. Army Corps of Engineers.
5's collaboration with TRA began with a new electricity procurement strategy. Best practices suggest that clients always look for purchasing opportunities as wholesale market prices change and capitalize on market corrections (dips) to lower costs over time. TRA turned to 5 and its proprietary energy market platform to determine the best times to make its electricity purchases. The result was one that will benefit TRA's customers and the population they serve for many years into the future. TRA relied on the energy market intelligence provided by 5 to purchase their future electricity requirements in two traunches that will significantly lower their operating costs, while also incorporating the purchase of Renewable Energy Credits. In addition to these significant energy cost savings, 5 negotiated favorable contract terms that are more compatible with the unique operating profile of TRA's water and wastewater treatment facilities.
5 has also supported TRA with services that extend beyond the procurement of electricity. In the past, TRA's billing department went through a manual and cumbersome process to allocate expenses to different cost centers. 5 led an effort that streamlined and automated the ways in which their bills were generated and processed, which saved time and significantly increased the efficiency of their accounting processes. 5 also helped to lower TRA's delivery costs and incorporated new sources of revenue, through 4CP cost avoidance initiatives and participation in demand response programs. Additionally, 5 has provided support to their engineering and operations teams through quarterly training sessions, power factor correction studies and evaluations of new backup power systems. These services and others have helped to dramatically improve the operational efficiency of TRA.
5's partnership with TRA is one that will ultimately benefit the customers they serve throughout the Trinity River Basin. It is a privilege to support TRA in their mission to deliver safe, drinking water while being good stewards of the environment.