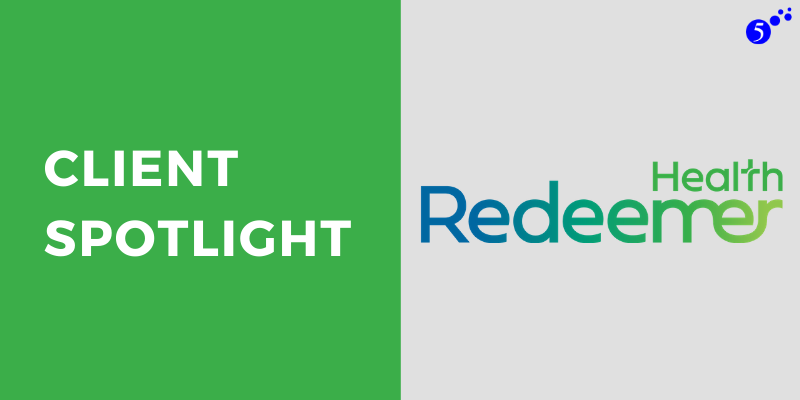 Redeemer Health has a 95-year history of providing compassionate care and healing to the communities it serves in Pennsylvania and New Jersey through the vision of the Sisters of the Redeemer. From its modest beginnings, the Sisters' mission to care, comfort, and heal continues to grow through the many programs, services, and facilities that comprise Redeemer Health. With a long-held commitment to older adults, the Sisters built St. Joseph Manor, a home for older adults, in 1934 on a 45-acre farm in Meadowbrook, PA. In later years, the Sisters established Holy Redeemer Hospital and several retirement and independent living communities. Today, Redeemer Health is a comprehensive health care system comprised of over 40 facilities across the Greater Philadelphia area and Southern New Jersey.
Redeemer Health hired 5 after their executives determined that they required a higher level of service to meet their complex energy needs, which included two main campuses and an onsite 2MW cogeneration plant. 5 and Redeemer Health worked together to develop a comprehensive procurement strategy that included a detailed analysis of their energy usage patterns and an assessment of their energy price risk tolerance. This comprehensive approach was especially important to Redeemer Health given the diverse nature and operating profile of their numerous facilities. Through 5's competitive procurement process, electricity and natural gas contracts were put in place that will lower Redeemer Health's energy costs by more than $500,000 over the next five years.
5 has also helped Redeemer Health to solve several operational and metering issues. On a weekly basis, 5 interfaced with the local utility over a five-month period to resolve persistent meter reading discrepancies from the campus' main natural gas meter. Additionally, 5's analysts and engineers performed an extensive analysis on the operating profile of the on-site cogeneration unit to optimize the natural gas volumes necessary to support that power plant. Don Friel, EVP of Redeemer Health said, "Our partnership with 5 quickly paid dividends as we were able enter into contracts for both natural gas and electricity that will significantly reduce our operating costs. Their advice and expertise have been a great complement to our own facilities team."
5's partnership with Redeemer Health has enabled their staff to focus on the mission originally envisioned by the Sisters of the Redeemer of serving the community and to bring healing into the world. 5 is honored to support this organization, which for almost a century, has been committed to improving the health and well-being for the communities it serves.