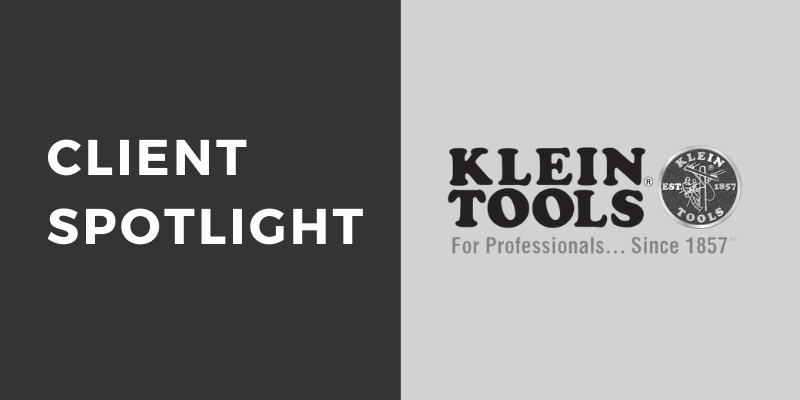 Klein Tools, founded 160 years ago by a German immigrant, Mathias Klein, continues to be led by his family, six generations later. The Klein family takes great pride in carrying on Mathias' legacy of creating and manufacturing the highest quality tools and related products. Klein Tools is headquartered in Lincolnshire, IL and has offices, distribution centers and manufacturing facilities throughout the country. Klein Tools are so well known and respected among professionals in the electrical industry that a Lineman's pliers are often referred to as "Kleins."
Energy expenses are a significant part of Klein Tools' operating budget and managing these costs are essential to its business. Additionally, with operations across the country, it is important for Klein Tools to have a partner with expertise in multiple energy markets. Since 2015, Klein Tools has looked to 5 to serve as their energy advisor across all their facilities and to help the company reduce its energy expenses over time. By leveraging 5's energy market intelligence platform and using 5's competitive procurement process, electricity contracts were put in place that reduced Klein Tool's energy costs by $250,000 over the term of their agreement for their Texas facilities alone. Outside of Texas, 5 helped Klein Tools enter into customized product structures that reduce their exposure to regulatory risks by strategically fixing and passing through certain electricity cost components.
Klein Tools also relies on 5 for other energy services that are not related to procurement. 5 analyzed the client's electricity usage and determined that more than 50% of the electricity was being used for a qualifying manufacturing process. Through this Predominant Use Study, 5 obtained $100,000 in sales tax rebates for their Texas facilities.
When EPA regulations relating to back up power systems used in demand response programs changed in 2016, 5 helped implement an emissions retrofit that allowed Klein Tools to continue to participate in PJM's demand response program at the Klein Tools facility in Elk Grove, IL. This innovative change to the generator's emissions system was funded out of demand response program revenues to provide a solution for Klein Tools with no out-of-pocket cost to the client.
5 continues to serve as a strategic advisor for all of Klein Tools' energy-related needs, allowing the client to focus on providing the high-quality tools that linemen and other professionals depend on to do their jobs.