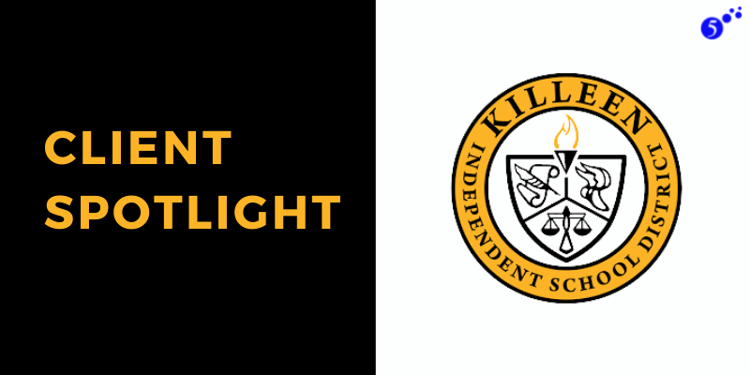 Killeen Independent School District (ISD) is a large school district in central Texas that serves the Killeen, Fort Hood, Harker Heights, and Nolanville communities. Approximately 45,500 students in Killeen ISD attend 32 elementary schools, 11 middle schools, 4 high schools, 4 special campuses, a state-of-the-art Career Center, and an Early College High School. There are over 6,800 teachers and staff working across many campuses and facilities who are committed to providing a great education and learning experience to the students they serve.
Initially, the Energy Management and Facilities Services team at Killeen ISD managed the school district's electricity procurement on their own. However, after examining their budgets and evaluating the district's growth projections, they decided to engage 5 to leverage our team's deep expertise. Additionally, the school district required a competitive and transparent bidding process that would produce the best electricity supply offers. 5's market analysts worked with Killeen ISD's Energy Management and Maintenance team to identify the most opportune time to make a longer-term purchase, using 5's proprietary energy market intelligence platform. The result was a new electricity contract that will save approximately $600,000 over a seven-year term, reduce their exposure to volatile market prices, and provide a solid financial base for Killeen ISD's budgeting and planning processes.
The Facilities Services team at Killeen ISD also looked to 5 for its significant demand-side management expertise. One significant challenge was to identify ways to reduce demand charges at the facilities that use electric heat. By collaborating with 5's engineers, the district's Energy Management team was able to implement a strategy and adopt best-practices that adjusts building operating profiles in way that reduces their demand charges and overall electricity costs.
Additionally, 5 worked with the district and its architect and general contractor to install a totalizer in front of two meters feeding the new high school, significantly reducing the school's delivery charges by tens of thousands of dollars over the next several years. Adam Rich, the Executive Director for Facilities Services for Killeen ISD said, "We found a great partner in 5 to help us manage the district's energy costs. Their team has helped us with everything from electricity procurement to identifying power factor correction opportunities. We are grateful for this relationship, which has paid dividends to both the school district and the communities we serve."
5 is proud to partner with and offer cutting edge energy strategies to Killeen ISD, which is committed to providing the best education possible to the community and the many military families it serves.