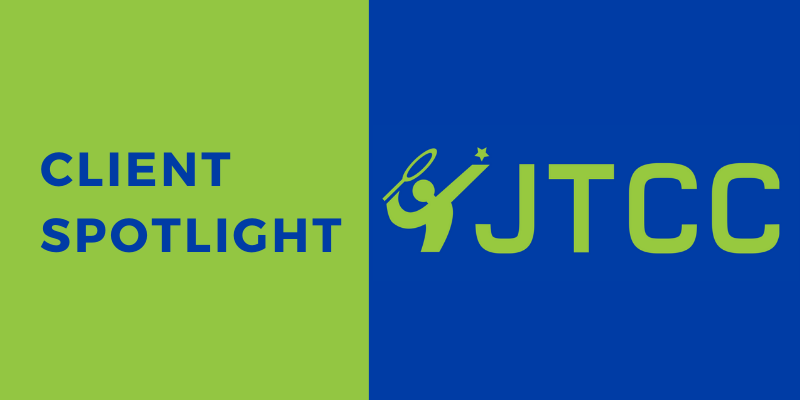 The Junior Tennis Champions Center (JTCC) is a nonprofit organization committed to transforming lives through tennis for residents of the greater Washington DC area. Their mission is to grow the game of tennis and create a lifetime sport for everyone. This unique organization serves as much more than an athletic training facility as the JTCC School prepares students for academic success through the Champions Program, an after-school and full-time program for players 10 and older. The results of the JTCC approach speak for themselves as many graduates are well-prepared for the rigors of playing top collegiate tennis and pursuing their education at a wide range of leading colleges and universities across the country.

5's relationship with JTCC began in 2012 when our team developed a strategy for JTCC's natural gas procurement. Since then, our level of support has continuously grown and today 5 serves as the trusted advisor for all energy-related questions for JTCC.

The JTCC complex in College Park, Maryland spans over 15 acres, featuring 32 indoor and outdoor courts, an athletic club equipped with a speed and agility center, a yoga studio, personal trainers, and the JTCC School. Without a full-time energy management team, the JTCC looked to 5's expertise to implement best practices and lower energy costs. 5 helped the JTCC negotiate favorable contract language for its energy contracts, assess the economic feasibility of various energy projects, and improved a wide range of operational issues. 5 also provided guidance on reducing taxes associated with the facility's natural gas and electricity bills, which saved JTCC thousands of dollars each year.
JTCC is committed to the community it serves. One of its core missions is to attract participation from underserved families who require financial assistance. To support this mission, the JTCC and its supporters provide more than $800,000 in need and merit-based grants each year. Meeting these philanthropic goals places an additional emphasis on identifying operational savings and reducing energy expenses.
5's impact on the JTCC allows their staff to focus on their mission of promoting healthy and active lifestyles through tennis. It is a privilege to serve and support JTCC as they continue to make the world a better place.