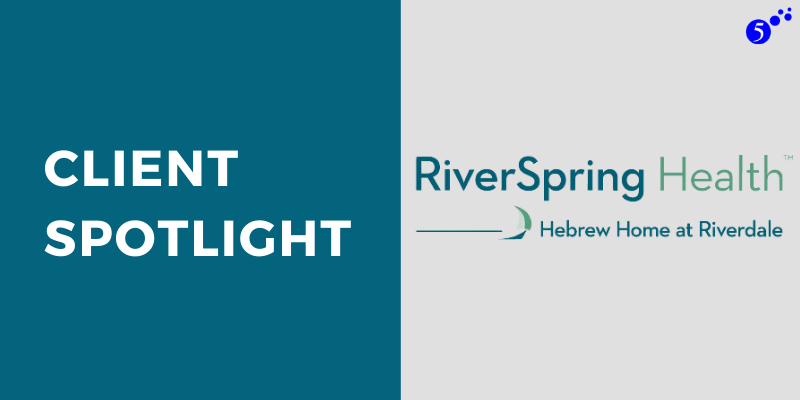 The Hebrew Home at Riverdale by RiverSpring Living, located in New York City, serves older adults of all faiths through compassionate care and active community engagement. Guided by Jewish values for over 100 years, Hebrew Home is committed to healthy aging and the highest quality of life through innovative programs and services designed to meet the evolving needs of their residents. Hebrew Home is a nationally recognized long-term care facility that also provides specialized services, including elder abuse prevention and memory care to over 18,000 patients and residents.
The Hebrew Home's facilities management team looked to 5 as a trusted advisor to control their energy expenses. As a non-profit, it was especially important to develop and implement an energy management strategy that lowered costs over time. Through 5's competitive procurement process, natural gas and fuel oil contracts were put in place to reduce Hebrew Home's energy costs by $771,000 over a three-year term. This was accomplished through a proactive procurement plan that leveraged 5's proprietary energy market platform to identify strategic purchasing opportunities. 5's on-going service includes monitoring market conditions and capitalizing on opportunities that will continue to lower Hebrew Home's energy costs into the future.
In addition to purchasing natural gas and fuel oil, 5 has also helped Hebrew Home to cut energy costs through several other services. Over $114,000 in savings were obtained through bill audits and tariff reviews. These analyses determined that some electricity accounts were being double billed by the utility and that other accounts, associated with their cogeneration plant, were not on the correct tariff. 5 is also leveraging its unique Gross Receipts Tax (GRT) rebate platform that will enable Hebrew Home to obtain up to $40,000 annually in GRT refunds because of their non-profit status. Additionally, 5 is helping the facilities management team to comply with New York City's benchmarking and energy reporting requirements associated with the city's aggressive climate-related legislation. John Lembo, RiverSpring's VP of Facilities Management, said, "Our partnership with 5 has enabled us to manage our exposure to volatile energy markets and to identify several other ways to reduce our expenses. Their guidance has also helped us prepare for New York's future energy state and focus on sustainability."
5 is fortunate to partner with and support clients such as Hebrew Home that are committed to making a difference in the lives of older adults and advocating for those who are some of the most vulnerable members of our community.