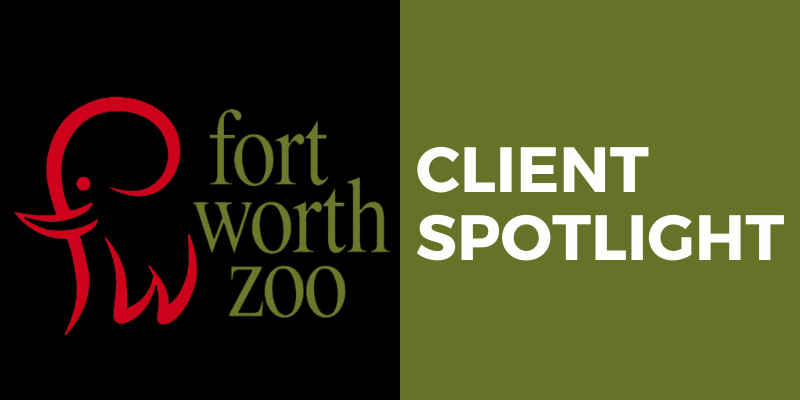 The Fort Worth Zoo was founded in 1909 with one lion, two bear cubs, an alligator, a coyote, a peacock and a few rabbits. It is the oldest, continuously operating zoo in Texas. From these humble beginnings, the Zoo has grown into a nationally recognized facility, housing more than 7,000 native and exotic animals, representing more than 500 species.
Today, the Zoo is in the second of a four-phase, $100-million master plan, which includes new exhibits, special event spaces, renovated habitats, dining areas, restrooms and new ways to observe, interact with and learn about the animals. The Zoo sits on a 64 acre site.
With such a vast footprint and the continuous demands of ensuring a safe, clean and comfortable environment for both the animals and visitors, the Zoo turned to 5 for advice on optimizing its energy usage and identifying ways to reduce costs.
Through 5's competitive procurement process, a new electricity contract was put in place that will reduce the Zoo's energy costs by over $1 million over an eight year period. 5 then conducted a thorough analysis of energy usage across the Zoo's entire campus. The team noted an unusual usage spike at the Stingray Cove, an interactive exhibit where guests can get close to, touch and feed a variety of stingrays and small sharks as they swim through a shallow saltwater pool. As it turned out, the excessive usage was caused by a metering error. 5 worked with the facilities team and the utility to fix the error and ensure that future demand charges are not based on the incorrect meter readings. This will save the Zoo $35,000 in avoided costs.
Further evaluations of the Zoo's facilities identified abnormally high amounts of electricity usage at the hippo exhibit. By working with the facility's staff, 5 discovered that all of the water pumps were running at the same time each day to flush out and clean the tanks for the hippos and the fish. 5 helped the staff to make operational changes that will reduce the Zoo's peak demand, the associated delivery charges and help lower operating expenses.
Through its partnership with the Zoo, 5 will continue to identify new opportunities for cost reductions as well as serve as an ongoing training resource for Zoo facilities personnel on operational strategies to reduce energy consumption.