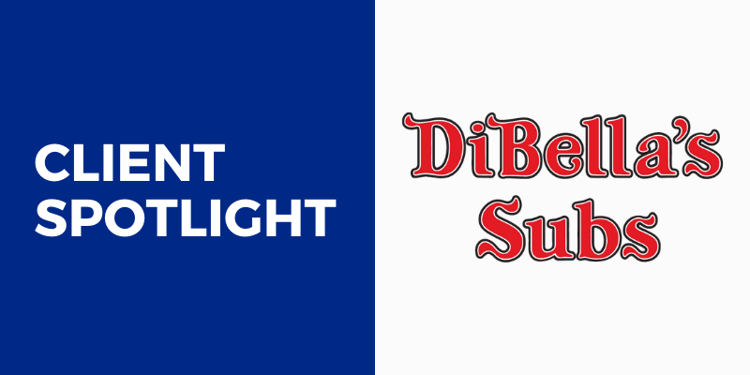 DiBella's Subs started over a century ago as a little corner grocery store in Rochester, NY. The business evolved into an Italian import store and delicatessen and eventually decided to focus on perfecting the time-honored baking techniques that would produce the classic sandwich roll for which they are famous. Today, that small, family-run business has 44 stores in five states, and is known for its quality, exceptional service, and fresh baked bread. In fact, DiBella's mantra is, "It's all about the bread." They believe that every time they build a sandwich, they build a relationship. This has created a dedicated customer base, where first-time visitors are changed into life-long fans.
With locations throughout Pennsylvania, Ohio, New York, Connecticut, and Michigan, DiBella's needed a partner with a national footprint and energy experience across different states and utilities. DiBella's has looked to 5 for advice on electricity and natural gas procurement and the development of a corporate energy purchasing strategy. This comprehensive approach was especially important to DiBella's since all of their restaurants are corporately owned and not franchised. Through 5's competitive procurement process, electricity and natural gas contracts were put in place that allowed DiBella's to simplify the management of their complex portfolio. This included the aggregation of accounts within a single state across different utilities and the consolidation of contract terms and termination dates.
Additionally, DiBella's has been able to leverage 5's proprietary energy market platform to identify strategic purchasing opportunities. 5's plan of making measured electricity and gas purchases and capitalizing on market corrections helps DiBella's to lower energy costs now and into the future. DiBella's has also taken advantage of 5's robust back-office team that serves as a single point of contact to address and solve all energy-related service and support issues that arise across their broad restaurant portfolio.
For DiBella's it's all about fresh baked bread. For 5, it's all about providing best-in-class energy advice. And while 5's services may not be as tasty, this partnership has allowed both firms to focus on what they love – helping people and providing great service. In this spirit, it's worth noting the ways DiBella's has served the community throughout the COVID-19 pandemic. Across all of their restaurants, DiBella's has offered 50% discounts to first responders, healthcare workers and active duty military. They have also donated $365,000 to community food banks, which will provide roughly 1.5 million meals, and have either waived or drastically reduced delivery fees. Despite their rapid growth, DiBella's has remained true to their roots as a community-focused business that goes the extra mile and responds when neighbors are in need.
Through its partnership with DiBella's, 5 will continue to identify opportunities to control energy expenses and to serve as an advisor for all of their energy-related needs.