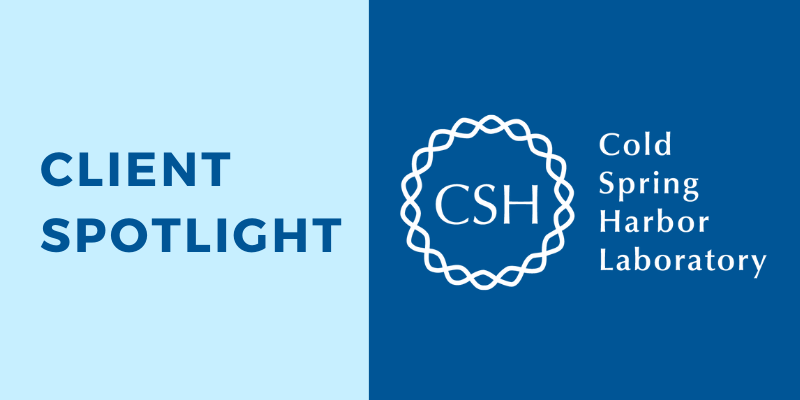 Cold Spring Harbor Laboratory (CSHL), founded in 1890, is a world-renowned, private research and education institution with research programs in cancer, neuroscience, plant biology, quantitative biology, and bioinformatics and genomics. The research environment is highly collaborative, allowing CSHL scientists work together across disciplines to solve biology's most challenging problems. The ultimate goal is to apply this research on basic biological mechanisms to improve the diagnosis and treatment of cancer, neurological disorders and other diseases. The campus has been home to eight Nobel Laureates and is ranked by Thomson Reuters as #1 in the world among the leading basic research institutions in molecular biology and genetics. The Laboratory selected 5 to assist in managing the facility's energy requirements while keeping energy expenses low through a strategic procurement strategy, which allowed more funding for their critical research.
5's team and their cutting-edge energy market platform, Level5, first helped CSHL to identify favorable purchasing opportunities and to leverage historically low natural gas prices. CSHL will save $72,000 per year over the term of their agreement which lowers their operating costs by 1.6%. 5's on-going support includes working with the facilities team to manage energy budgets and forecasts, capitalizing on the favorable rates that are obtained through negotiated heating oil contracts. Additionally, 5 has assisted the staff at CSHL to evaluate the economic implications of the extended operation of on-site emergency generators after the Laboratory lost power in the wake of Tropical Storm Isaias, which left 1.1 million customers on Long Island without electricity.
The Laboratory has committed to align its energy and environmental goals with those of New York State's Climate Leadership and Community Protection Act (CLCPA), which mandates the purchase of renewable energy throughout the state and establishes decarbonization standards. 5 is working with CSHL to develop a plan and roadmap to achieve these goals. Specific tasks on the roadmap include writing the energy master plan, completing annual energy and GHG inventory reports, and implementing effective energy efficiency measures. Other efforts including sourcing renewable energy, securing new grants and incentives, and promoting CSHL's efforts with the AASHE Sustainability Tracking, Assessment & Rating System (STARS).
Interest in sustainability is growing at CSHL and 5 is proud to help this client achieve its energy and sustainability goals in a cost-effective manner, allowing Cold Spring Harbor Laboratory to focus on their life-impacting work.