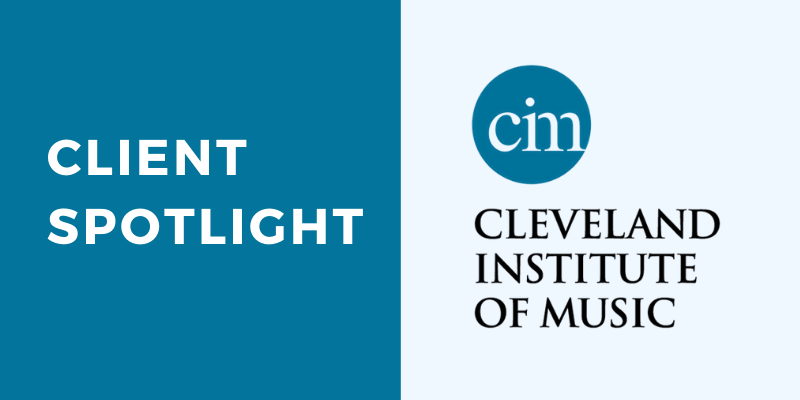 The Cleveland Institute of Music (CIM) is one of just seven independent conservatories of music in the United States and one of three exclusively devoted to classical music. CIM students benefit from intensive study with CIM's stellar faculty, access to world-renowned visiting artists and conductors, and the rich curriculum offered by CIM's partner Case Western Reserve University. CIM's graduates command the most celebrated and revered stages in the world as soloists, chamber musicians and ensemble members; compose award-winning repertoire; and are sought-after teaching artists, administrators and thought leaders within the world of classical music.

Energy costs are an important expense that CIM needs to control to remain within its operating budget. Additionally, the school's facilities must be climate controlled and operated within strict temperature and humidity parameters in order to store and properly maintain its instrument collection. CIM needed a partner to advise them on electricity and natural gas procurement and the implementation of a purchasing strategy that will help the school to stay within its budget. Through 5's competitive procurement process, electricity and natural gas contracts were put in place that reduce CIMs energy costs by $93,000 over the term of their agreement.  Our team leveraged our proprietary energy market platform, Level5, to identify strategic purchasing opportunities, lowering CIM's energy costs now, and into the future. 

CIM also relies on 5 to provide advice on regulatory issues that are shaping energy markets in Ohio. Recently, Ohio enacted legislation designed to reduce carbon emissions and increase the amount of electricity from renewable power sources.  Some of these initiatives are affecting what customers pay for electricity. Our advisory services help CIM take both regulatory and market forces into account as they plan and forecast their expenses. 5's energy expertise and its partnership with CIM enable the school focus on what it does best – train and educate classically trained musicians.
Through its partnership with the Cleveland Institute of Music, 5 will continue to identify opportunities for controlling energy costs while serving as an ongoing advisor for the client's energy-related needs.