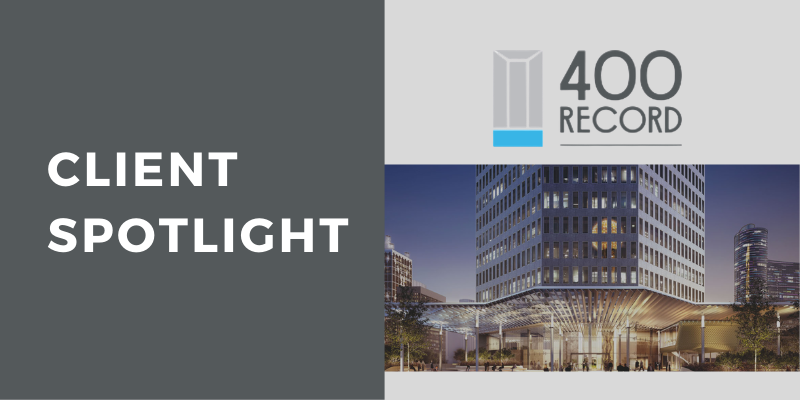 Built in 1985 and originally known as the Belo Building, 400 Record is a 17-story, 235,000 square-foot property in downtown Dallas. Over the last several years, 400 Record has undergone extensive renovations and today is an iconic part of the Dallas skyline. In 2016, the property began a massive renovation that included a redesign of the entire first floor to accommodate a new restaurant, Bullion, which has become one of Dallas' top restaurants. The renovations at 400 Record prompted an evaluation of the building's energy consumption and purchasing strategies. The building management team turned to the experts at 5 to develop a procurement strategy that mirrored the changes and growth in occupancy throughout the building, which contains a mix of retail, commercial office, and public space. 5's proactive energy procurement strategy incorporated measured electricity purchases over time, drastically reducing the building's energy expenses. This purchasing plan paralleled the building renovations in a way that electricity rates decreased as occupancy rates increased. These best practices in electricity procurement are projected to save 400 Record more than $20,000 annually over the next six years.

5 also helped the building's management to optimize the demand side of their operations, which posed unique challenges due to the extensive collection of art that must be in a climate controlled space and operated within strict temperature and humidity parameters. To aid in the on-going strategy deployment, 5 hosts annual training sessions with facility operators and the management team to review operational data ensuring that there are no consumption anomalies and that energy costs are within the facility's operating budgets.

Through our partnership with 400 Record, our team of experts continues to identify opportunities to control and reduce energy costs while proudly serving as the client's energy advisor.