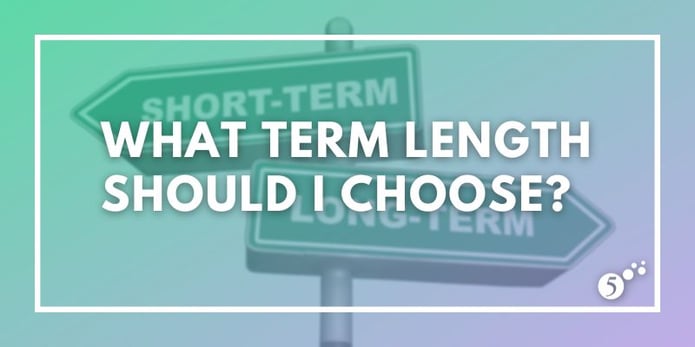 When examining electricity offers from different suppliers, clients will often ask about how to choose the best term length for a new contract. There are several factors that must be considered but the fundamental concept to remember when making this decision is that both electricity and natural gas are commodities, which are traded in the same ways that other commodities and securities are bought and sold. Additionally, according to the US Energy Information Agency, natural gas and electricity are among the most volatile commodities in the market. This means that there are significant variations in price over time, which are influenced by market forces of supply and demand.
Often, clients want to know how much they are saving when entering into an electricity or natural gas contract. The reality is that any savings are only a function of whether market prices have increased or decreased since the last purchase. The other principle to remember is that all electricity and natural gas buyers, fundamentally, have short positions in the market. This means that all businesses are like car owners who must make regular purchases to operate their vehicles. Savings at the gas pump are purely a function of how crude oil is trading. It's the same thing for natural gas and electricity. This is why business owners should always be shopping for electricity and natural gas. With these paradigms in mind, let's examine some factors to consider in choosing the best term length for an electricity or natural gas contract.
Look at pricing trends – when evaluating prices, clients will likely see offers for contracts as short as six months to as long as five years. Look at how those prices change with time. Are prices increasing or decreasing with term length? Pricing variations are not a gimmick used to entice buyers into one term length or another. Those pricing variations reflect how forward/futures markets for electricity or natural gas are trading on a given day. If prices are increasing with term length, the market believes that in the future, there will be less supply than demand. If prices are decreasing with term length, then the market believes there will be excess supplies in the future. There are few things that get less expensive with time and when buyers see lower prices with longer term lengths, it is usually a good purchasing signal. And in those instances, longer contract terms should be considered.
Consider your energy budget – many businesses have a budget for energy expenses. Use the prices and the various term lengths that are offered and multiply those rates by your business' annual usage. Is that dollar amount close to what is budgeted for energy expenses? If the value associated with a given term length is significantly below what is budgeted, choosing that term length is likely the best option. If the value for a given term length is significantly more than what is budgeted, a shorter-term length may be the best decision as long as one is willing to take the risk that prices may continue to increase in the future.

Isolate each price and term – a pricing matrix with many different prices, terms, and options can be overwhelming. The essential question to ask is whether one expects prices for that term to rise or fall in the future. If there is a higher probability, based on economic forces, that energy prices are likely to rise in the future, then a longer-term contract is likely the best choice. Conversely, if one believes that economics suggest prices will fall for a given term, then a shorter-term contract may be best. And while this may seem impossible to determine, consumers do the same thing when taking out a loan or a mortgage. One always needs to evaluate the economic factors driving financial markets and evaluating interest rates when making borrowing decisions. Check out 5's resources on what is happening in energy markets for additional transparency into bullish and bearish trends in electricity and natural gas markets. Be sure to reach out to your 5 Energy Advisor for help and market insights too.
Take future changes in operations and efficiency into account – Be sure to consider significant changes in electricity or gas usage (+/- 25% or more) when choosing a term length. Is new equipment coming online? Is another shift being added? Are operations and usage expected to contract? Are energy efficiency measures or other projects to reduce usage expected in the future? If material changes in electricity or natural gas usage are expected, be sure there is contract language that allows for these usage variations. If that contract language is not present, choose a term length that ends before those changes in operations and usage are implemented.
There is no one-size-fits-all when it comes to choosing the best electricity or natural gas term length. However, understanding that both electricity and natural gas are volatile commodities, where prices change every day, is an important first step in choosing a term length. This awareness, coupled with knowing your business' energy budget and how current offers fit into that budget in light of potential changes in operations and market dynamics are some of the best practices in choosing the right contract length.