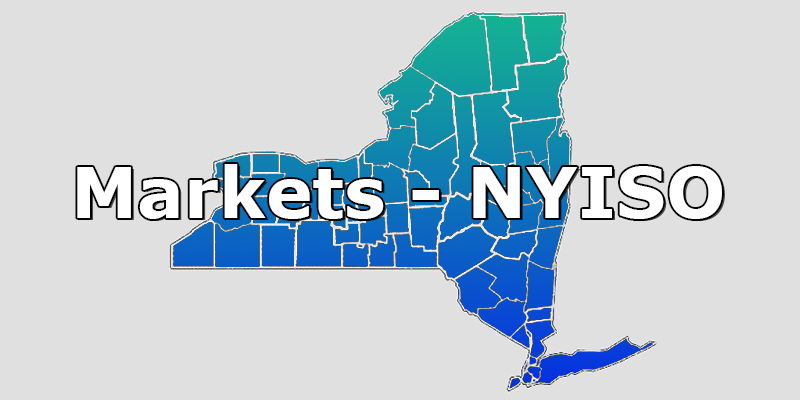 Over the past month, there have been a few regulatory developments that will affect generators, their amount of generating capacity and the cost of that capacity throughout New York State. Recently, the Federal Energy Regulatory Commission (FERC) issued several rulings related to the ways subsidized renewable generating assets will be able to participate in future NYISO capacity auctions. These rulings place limits on the way generation from subsidized assets, such as wind farms, solar arrays and battery storage resources, can take part in New York's capacity auction process. Furthermore, New York State placed additional emissions restrictions on natural gas and oil-fired assets that run during periods of peak electricity demand on the grid.
The FERC rulings and the additional emission restrictions for downstate generators should have a bullish effect on capacity prices in the state, especially in the New York City capacity zone. These regulatory developments will likely increase the price of capacity and incentivize the construction and development of additional, less polluting electricity generating assets in the state. This should also increase electricity supply in a state where conservation measures are driving down demand. Electricity demand may be reduced even more dramatically if the threat of a recession comes to fruition as a result of the COVID-19 virus. While these regulatory developments are pushing up capacity prices, the wholesale price of electricity in New York continues to fall.
The factors discussed above have placed strong downward pressure on forward wholesale natural gas and electricity prices in both upstate and downstate markets. Low energy demand due to a very mild winter and very inexpensive spot natural gas prices have driven spot electricity prices for Q1 of 2020 to their lowest level of the decade. Figure 1 shows how spot electricity prices in New York City have settled each month for 2012, 2016, 2019 and 2020. This chart shows that prices for the first quarter of this year are significantly below last winter and even lower than 2016, which was the lowest settlement year of the last decade.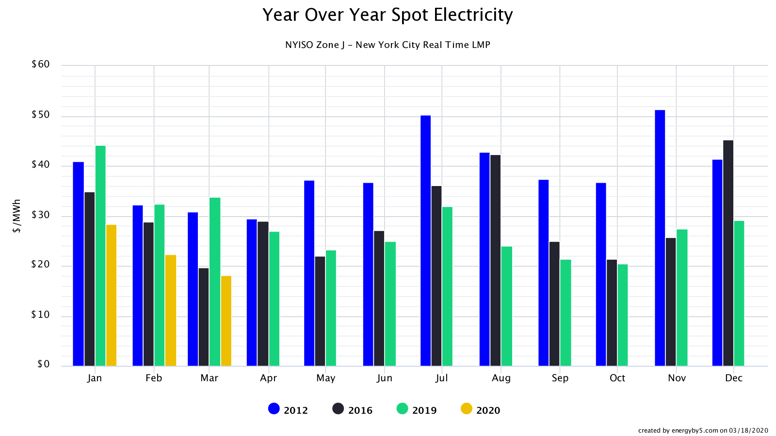 Figure 1: Year Over Year Spot Electricity NYISO Zone J, by 5
The forward market for wholesale power prices has continued to fall over the first quarter of this year. Figure 2 shows the price of wholesale electricity in New York City for calendar years 2021 to 2025. This chart shows that wholesale power prices have continued in a downward trend that began in May 2019. All future calendar years, through 2025, are trading below $45/MWh (4.5¢/kWh), which is at or below the previous market low set in the spring of 2018, prior to the state announcing its intent to implement Carbon Pricing.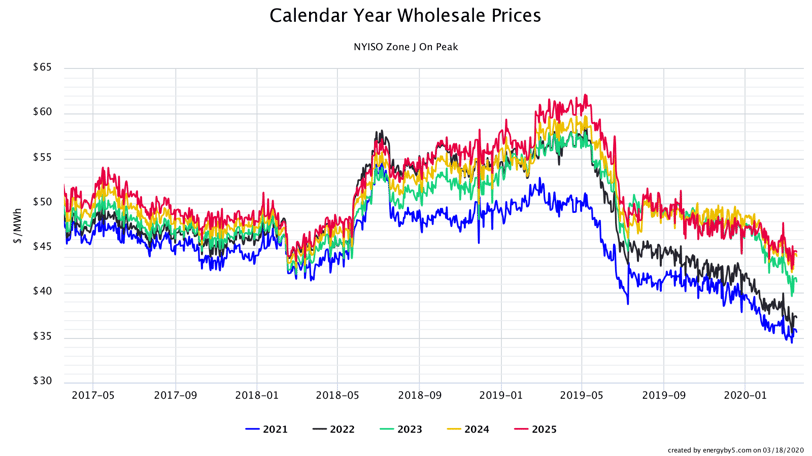 Figure 2: Calendar Year Wholesale Prices NYISO Zone J, by 5
5 will host three webinars this month where members from our team will discuss natural gas and electricity markets and how the coronavirus may affect the force majeure terms in energy contracts. To find out the latest, learn more and register, click on the links below.
PJM (PA, NJ, MD, DC, OH, IL) Webinar: 3.24.20 @ 11AM ET
NYISO (New York) Webinar: 3.24.20 @ 2PM ET
ERCOT (Texas) Webinar: 3.25.20 @ 11AM CT